Why Buy a 'Net-Zero' Home?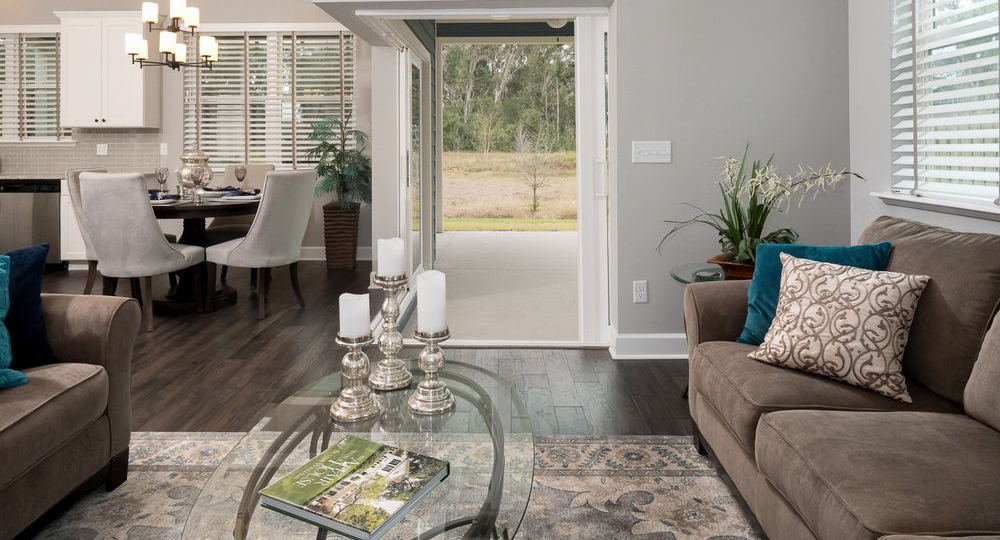 Concerns about how humans impact the planet go back at least to the 19th Century with Henry David Thoreau's meditations on Walden Pond, followed by Theodore Roosevelt's creation of the national park system, 51 bird sanctuaries, and the National Forest Service in the early years of the 20th Century. And the modern environmental movement can be traced back to the publication of Rachel Carson's "Silent Spring" in 1962, which eventually sparked the creation of the U.S. Environmental Protection Agency (EPA).
But worries about the environment have exploded in recent years, resulting in many people exploring numerous ways to reduce our carbon footprint on the planet. One of those ways is through the construction of "net-zero" homes, and Tommy Williams Homes, Gainesville's award-winning green builder, is a leader in this type of earth-friendly construction.
What is a "net-zero" home?
Also known as "zero-energy" homes, a net-zero home is one that, according to the Zero Energy Project, "are so air-tight, well insulated, and energy-efficient that they produce as much renewable energy as they consume over the course of a year, leaving occupants with a net-zero energy bill, and a carbon-free home."
The non-profit educational organization explains further:
"A zero-energy home is not just a 'green home' or a home with solar panels. A zero-energy home combines advanced design and superior building systems with energy efficiency and on-site solar panels to produce a better home. Zero-energy homes are ultra-comfortable, healthy, quiet, sustainable homes that are affordable to live in."
The goal of building a net-zero home must be built into the construction plans from the beginning, which is why it's so difficult to retrofit existing homes to meet the net-zero standard.
According to Mother Earth News, a net-zero home "is accomplished by working with the site, the climate, and taking advantage of renewable energy sources. . . . Although building materials and systems are extremely important to achieving zero energy [consumption], beginning with a smart design can be paramount to a successful outcome."
This means that every aspect of the building envelope must be taken into account: the foundation, exterior walls, doors, and windows. All must be carefully selected and properly constructed and installed to eliminate the possibility of air leakage through gaps and cracks.
Why live in a net-zero home?
In addition to being carbon-free and climate-friendly, the advantages of living in a net-zero home are myriad.
Saving money
From the day you move in, you'll see the advantage of saving energy in your wallet. You're off the energy grid for the most part, which means that, for the entire time you live there, you'll never see your energy bill increase, because your energy production is largely self-contained.
Then there's the benefit of living in a carefully constructed home that—due to air-tight construction—minimizes moisture damage and reduces the incidence of mold and mildew, thus prolonging the life of the structure and its contents, and reducing maintenance costs.
Improved health
You'll immediately notice the difference in the clean air you breathe, with fewer outdoor pollutants and contaminants such as pollen, dust, mold spores, and other allergens entering your home.
In addition, there's the quiet: The superior insulation and quality construction of a net-zero home mean that you'll avoid such well-documented effects of noise pollution as coronary artery disease, high stress levels, and sleep disturbances. Your home becomes a true retreat.
Better selection
Net-zero homes are available in every size, style, and price range, and can accommodate any living arrangement, from individuals, to couples, to growing families, to retirees.
Resale value
Net-zero homes are the homes of the future. That means if at some point you choose to sell your home, it will be in higher demand than comparable homes nearby, and thus will command a higher sale price.
Why a Tommy Williams home?
If you want the finest in green building, you'll come to Tommy Williams Homes.
We have already won three prestigious awards: the rare Aurora Judges Choice Award, the Grand Aurora Best Energy Efficient Homes award, and the Green Construction Under $500,000 award.
In short, when you're looking to buy a sustainable home, you'll want a Tommy Williams home, not only for the superb craftsmanship and attention to every detail, but because a Tommy Williams home offers you the opportunity to make an ongoing, significant contribution to a more livable world, simply by living in affordable comfort.
Contact us today to see the wide range of homes available to you!