What to Look for When You Buy New Sheets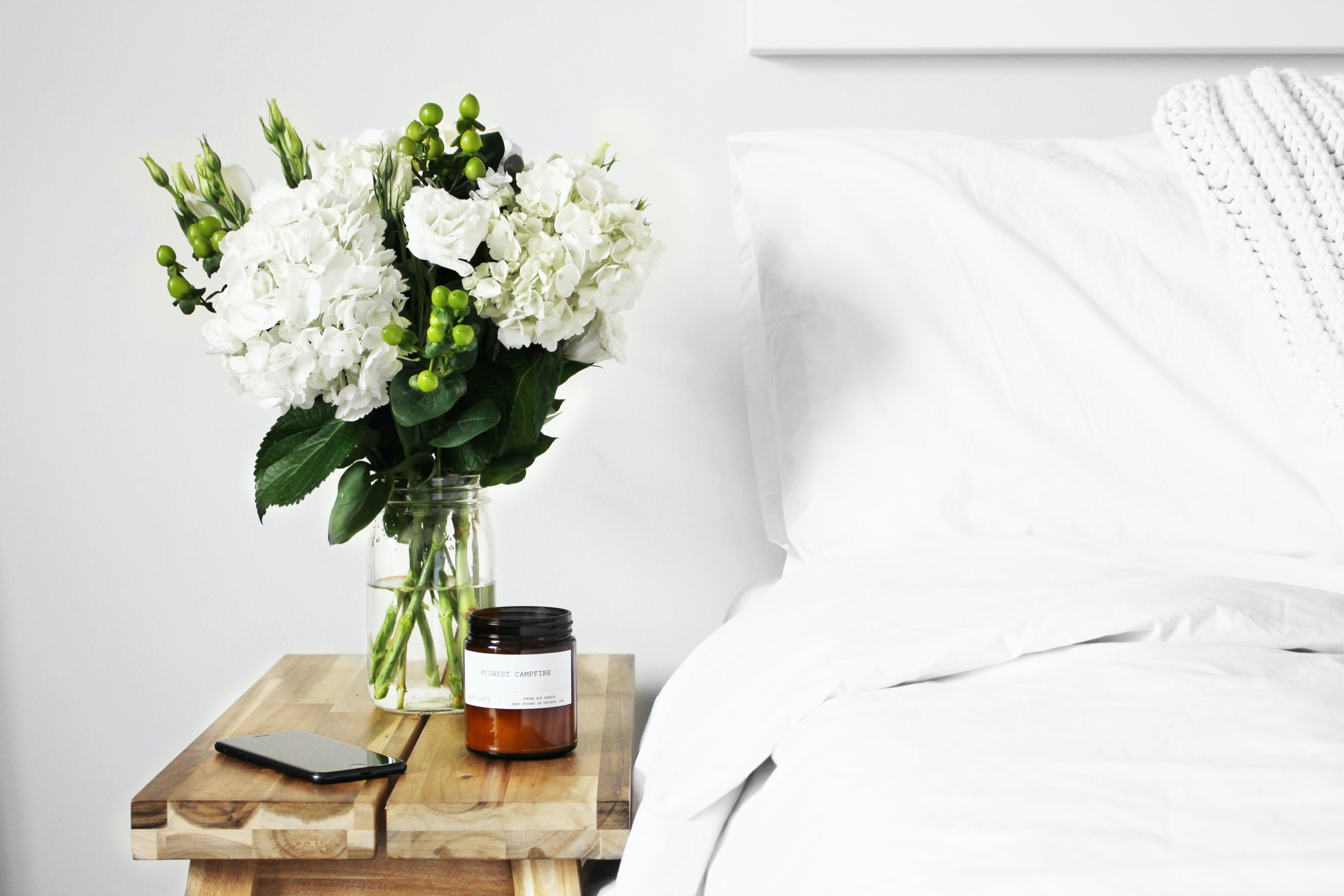 You spend a third of your life in bed. So naturally, you want the best linens for your money. But do you need to spend a fortune to buy new sheets? Which will be the most comfortable? Last the longest? Are the most eco-friendly?
It can get very confusing very quickly. So the green-home builders at Tommy Williams Homes in Gainesville want to help you sort through the various options to help you select the right linens for you.
Start with composition
Many people think that linen is the highest-quality bedding you can buy. Others think it's Egyptian cotton.
Actually, you can get almost any composition at just about any price point. And the best type of sheet is the one that meets your personal needs.
Linen
For example, linen sheets, made from the flax plant, are more popular than cotton here in Florida because they're lightweight and breathable. That means they tend to wick away moisture, allowing for cooler sleeping. At the same time, however, they're often not as soft as cotton, and they wrinkle far more easily.
Linen, however, is durable. It will last for decades. For a softer feel, go for enzyme-washed linens.
Cotton
There are a wide variety of subsets under the heading of "cotton" when it comes to sheets, so it's important to know just what you're looking for.
There are two main characteristics that define cotton sheets: long-staple and regular, or short-staple.  Long-staple cotton, also known as sea island cotton, features longer and softer fibers than regular cotton. It's also more durable, with a softer feel and less pilling.
At the head of this category Egyptian cotton, which is hand-picked vs. machine-harvested, and is luxuriously soft and durable due to its extra-long-staple (ELS) fibers. It's also the most expensive type of cotton sheeting.
Medium-to-extra-long-staple fibers are available in Pima and Supima cotton, which is also soft and durable, and a bit less expensive than Egyptian cotton.
Silk
Silk sheets are the exception when it comes to price. Real silk sheets are always expensive because there's no way to speed up a silkworm's output. But they're the origin of the adjective "silky" for a reason: When it comes to a luxury sleep experience, there's no equivalent. Their natural fiber is breathable and lightweight, which makes them ideal in winter as well as summer.
Silk, by the way, is listed by weights called momme (mm) instead of thread count: The higher momme, the heavier (and pricier) the sheets. The average momme is 19 mm.
Bamboo
A close second to linen in the cooling category is bamboo, which is also more eco-friendly because bamboo is a sustainable material. Bamboo sheets wick away moisture as well as linen and silk, and they're also incredibly soft. Bamboo may also be blended with cotton for the best of both worlds: affordability and sustainability.
Microfiber
Manufacturing techniques of polyester fiber have come a long way in recent years. Microfiber, which comprises extremely fine polyester threads, is the most affordable in this list and is the answer if you're looking for softness. It's long-lasting and also less prone to wrinkling. Like all polyester, however, it isn't breathable, so it can be hotter in summer.
Thread count
Thread count refers to the number of vertical and horizontal threads contained in a square inch of the sheet. You may have heard that the higher the thread count, the better the sheet. But experts say this isn't necessarily the case.
For one thing, the best (i.e., softest, longest-lasting) thread counts generally fall between 300-600, depending on the type of fabric. For another, manufacturers have been known to increase the thread count by twisting lower-quality threads around each other (known as two-ply), making the resulting fabric less soft.
Weave type
Weave is the key to quality sheets, far more so than thread count. It refers to the way sheets are made:
Cotton percale is the most widely used because it is the least expensive. Its weave is tight, resulting in lightweight and crisp-feeling sheets.
Sateen is a super-soft weave that, as its name suggests, feels satiny smooth.
All this may be a lot to digest, but for something you'll be "wearing" eight hours a day, it's worth the time to select the right sheet for you. Ideally, the store will have samples of all the sheets available that you can touch. If you buy new sheets online, be sure to check out their return policy.
By the way, in case you haven't been paying attention, interest rates have begun to creep up in the last few weeks. So if you're in the market for a new, net-zero energy home, contact us today before rates increase further.