What To Do About Your Pandemic Pets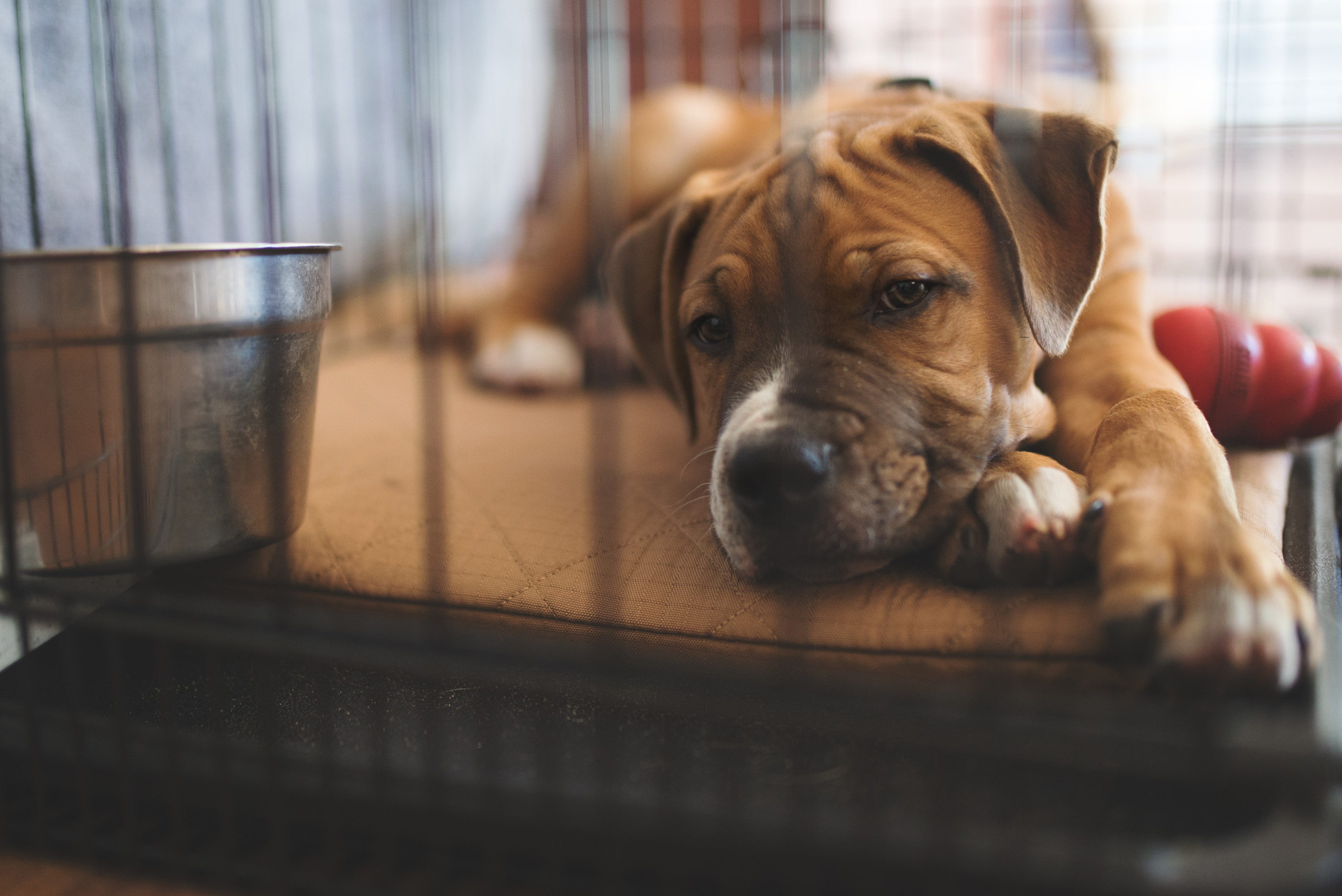 With so many of us isolated at home during the height of the coronavirus pandemic, the pandemic pets rescued us every bit as much as we rescued them.
Whether single living the solitary life or a family needing the calming presence of a pet, animal shelters and rescue groups emptied their charges, some for the first time in their history.
Now, as the vaccines are allowing us to gradually return to our old lifestyles, the green-home builders at Tommy Williams Homes in Gainesville are concerned about people returning pets to shelters because they can't spend as much time with them.
Upsetting changes
Even if you didn't adopt a new pet, your fur babies might be used to having you around more in the past year. It's alright that you're worried about how they'll react as you spend more time at the office and the kids head back to school.
The ASPCA reports that schedule changes can cause distress in pets, including changes in appetite and behavior.
And separation anxiety works both ways.
"As a dog lover, I understand this," Karyn Hoffman, a Boca Raton social worker and therapist, told the South Florida Sun-Sentinel.

"Research shows animals have a calming effect on us. If your animal is your companion, you are going to miss them when you leave the house."
Transition tips for pandemic pets
We can't explain to our pandemic pets what's happening as our schedules change. Therefore, we have to ease their anxiety in other ways.
And the ASPCA says having more than one pet is no guarantee that they won't experience separation anxiety.
The key is to gradually introduce the new lifestyle to your pet. Start with short absences, even a few minutes, and return. Then increase the time you're away.
Just before you leave, give them a special treat or toy to attract their attention. Eventually, they'll come to associate good things with your leaving.
Jeff Nelson of Palm Beach Dog Academy gave the Sun-Sentinel these additional suggestions to help them adjust to the change in schedule.
Give your pets lots of attention when you're with them. Take dogs out in public and teach them to sit and stay.
Make sure they get lots of exercise before you leave. This could be chasing toys indoors (for cats) or a long walk (for dogs) before you leave. They're less likely to experience anxiety and more likely to want to settle down if they're tired out. While you leave, they might even nap.
When you come home, take dogs on a 10-minute walk that includes training to obey commands, have some dinner, and take them out again. "The more short walks, the better," he said.
When you leave, turn on the television or radio. It not only masks unsettling noise from outside the house but also comforts them with the sound of human voices.
Keep an interior camera on in the house so you can watch what they're doing. (This can also help you not miss them as much!) There are even cameras available that allow two-way conversations, he said and will throw your dog a treat.
Don't leave your dogs for more than eight hours at a stretch. If you leave longer than that, hire someone to give the dog a midday walk.
When it comes to crating a dog, the ASPCA says it can be helpful for some dogs if they can see it as their "safe place" to go. For others, however, it can cause additional stress and anxiety.
To determine which dogs are comfortable in a crate, they suggest, try using it when you're home.
"If he shows signs of distress (heavy panting, excessive salivation, frantic escape attempts, persistent howling or barking), crate confinement isn't the best option for him. Instead of using a crate, try confining your dog to one room behind a baby gate."
If none of these tips help, the ASPCA suggests consulting your vet about the use of anti-anxiety medication. Or see this article on the ASPCA website on how to get behavioral help for your pet.
If you're looking for the most experienced green-home builder in Gainesville, come to Tommy Williams Homes to see our beautiful, leading-edge, net-zero homes.