Here's Your Walk-Through Checklist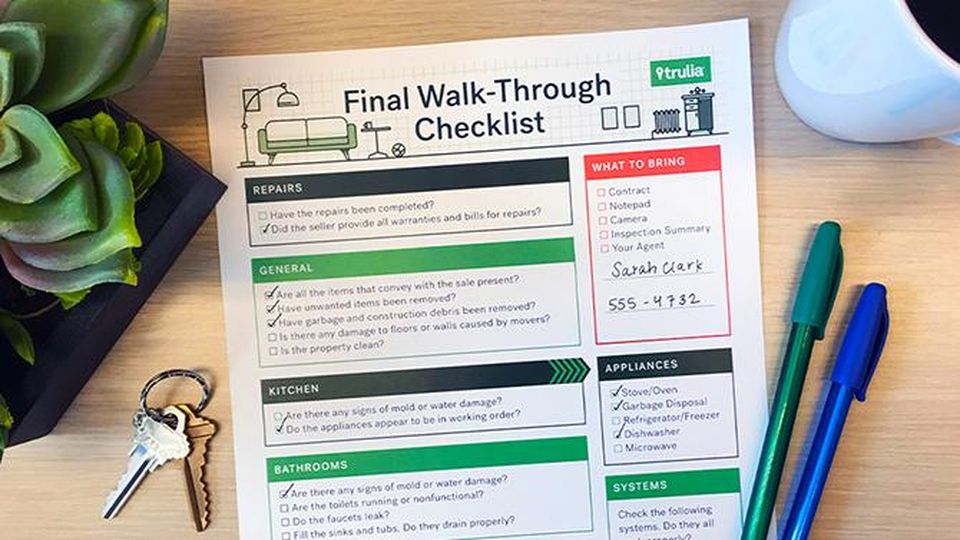 When you buy a net-zero, new-construction home in Gainesville from Tommy Williams Homes, we want to be certain you're happy with every last detail. The final stage in construction encompasses the pre-delivery walk-through, in which you'll ensure the home is ready for delivery to your satisfaction.
These are the items you'll want to consider:
Bring
your contract for reference
a notebook for taking detailed notes
blue painter's tape or sticky notes to mark items that need attention
a small outlet tester or multimeter (less than $10 at hardware stores)
flashlight
level
binoculars
camera
Look
Starting with the outside of the home, use binoculars to inspect the roof ensuring that shingles are properly installed and that flashings are secure around venting.
Examine the exterior and trim for even installation.
Also check to see that the yard is properly graded and that all landscaping is complete.
Look through the home to ensure that all work has been completed, and all construction debris has been removed (sawdust, stray nails, etc.)
Check to be sure that makes and models of appliances are what you ordered.
Make notes on any problems you find.
Mark anything you notice with a sticky note or blue painter's tape, as well as in your notebook.
Inspect
Examine the walls to look for uneven paint coverage, nail pops, gaps in molding, visible seams, etc.
Check for any chips or scratches on flooring, tub, sinks, and kitchen and bathroom countertops.
Walk the floors to look for squeaks or creaks, and look for paint stains or scratches on flooring.
Check to ensure that floors are level.
Check that carpet contains no ripples, and that there are no holes or stains on the carpeting.
Test
You also need to do more than just look; you also need to ensure that everything is in good working order. Make notes on any problems you find.
Open and close all doors and windows, including closets, cabinet doors, and drawers. Look for smooth operation, and ensure they are aligned and well fitted, and that locks work easily.
Turn on all faucets and flush all toilets to check for proper water pressure, flow, leaks, and drainage.
Make sure the hot water heater is working.
Turn on all appliances including the oven, stovetop, refrigerator, garbage disposal, and dishwasher to ensure they're operating properly.
Turn on both the air conditioner and heater, regardless of the season, and ensure that any ceiling and exhaust fans are working, including the range hood.
Check that any security systems, irrigation or sprinkler systems, as well as the garage door, and doorbell are working.
Ask
Be prepared with questions you may have about how everything in the house operates, and be sure you have all the instruction manuals for all appliances, including the thermostat.
Also ask about recommended maintenance and upkeep on all components, appliances, and features.
If you uncover any problems, ask us how long they will take to repair.
Ask what to do if you encounter any warranty problems after move-in.
At Tommy Williams Homes, we take pride in our craftsmanship and our responsible construction methods. That means you should feel free to ask us any questions you like at any phase before, during, and after the construction of your new home. And know that we'll be here for you after you take possession of your beautiful new, energy-efficient Tommy Williams home.