Trend: Kitchen Tables vs. Islands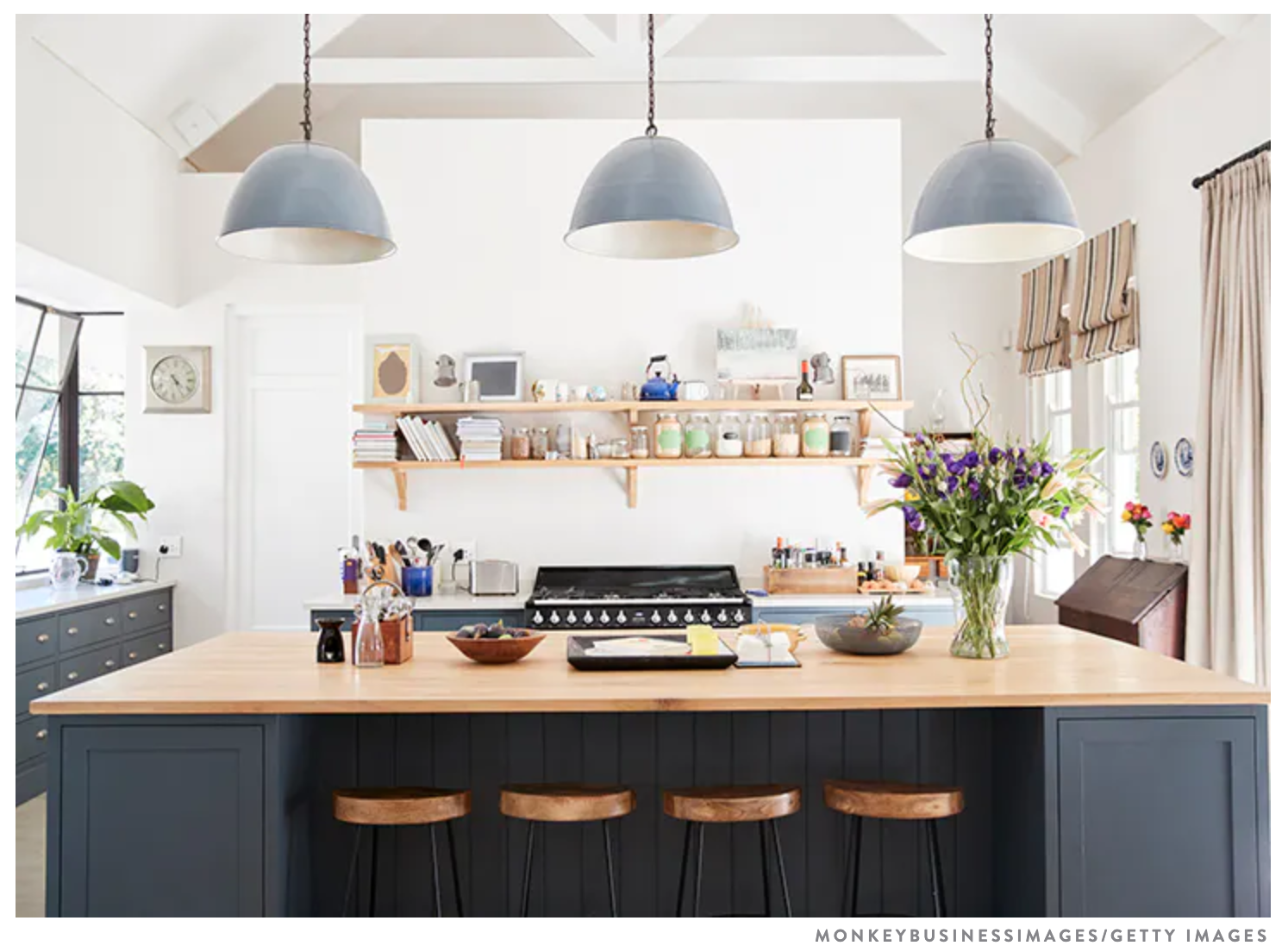 When you're planning the kitchen in your beautiful, custom-built Tommy Williams home, one of the decisions you'll have to make will be whether to stick with the popular island, or go with the trending move back to the more traditional kitchen table.
The kitchen island caught on in the '70s and '80s because of its practicality: perfect for after-school snacks or a quick bite before rushing off to soccer practice, additional storage room in shrinking kitchens, and extra work space in kitchens overcrowded with an ever-growing list of gadgets that take up counter space.
But designers are increasingly introducing a wide array of kitchen tables to their showrooms, as an alternative to the island.
Adherents of each
We're not here to start a war, because those who love their kitchen islands really—we mean really—loooove them!
"My island is easy to clean, clutter-free, and the work surface is the perfect height! Not to mention the expanded storage space."
But the table lovers feel just as strongly:
"If you want to sit on a stool, head to the corner bar! I refuse to buy a home with an island."

Return to yesteryear
But some designers have been sensing an uptick in a longing for nostalgia, for the old-fashioned community feel of the family gathered around the farmhouse table, not just for meals, but for relaxing afterward, for intimate discussions over coffee, and kids doing their homework while the adults pursue their hobbies.
It comes down to the kind of vibe you're looking for in your kitchen, in which the island serves as the heart of the kitchen while the old-style kitchen table represents the heart of the home.

Why the kitchen table come-back?
Comfort is one reason for the return of the old-fashioned table. Bar stools aren't specially designed to make you want to linger; they can be uncomfortable to sit in (or cross your legs beneath), and they certainly don't accommodate those facing physical challenges, even those as simple as being older and less able to navigate a tall stool. In addition, islands can be beautifully designed, but they can also be cumbersome, interrupting traffic patterns.
Airiness is also frequently cited as a plus for the kitchen table. When it comes to style, there are only so many ways to design the big block set in the middle of the kitchen. With tables, however, you can see the flooring underneath, the kids can swing their feet, the dogs can lounge beneath it. In short, they provide a lightness that is just the opposite of the bulky island. Plus, they—and the chairs that accompany them—are available in an endless array of styles, from rustic to modern.
Which leads us to flexibility. If an island is built-in, that's it. It sits in that place for the life of the house, or at least until a major kitchen remodel. A kitchen table can be swapped out for a larger, smaller, or entirely different style of table, depending on the needs of the family.
Each suits a different lifestyle
As we said, each has its adherents, for different reasons.
If you're a gourmet chef who not only spends a lot of time in the kitchen but wants your guests to join you there while you work, you might be an island person. Or if your young, on-the-go family typically eats and then heads out to myriad evening and weekend activities, you might opt for an island.
If, instead, you and your family tend to be homebodies who lean toward long, leisurely meals with lots of good conversation afterward, think about a kitchen table over an island.
It needn't be either/or
Of course, some designers have managed to combine the best features of each.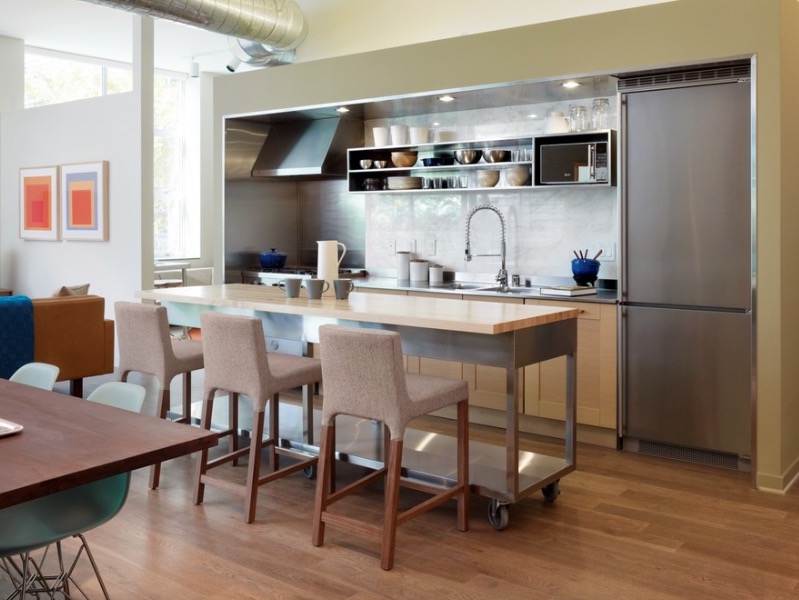 The rolling island, of course, has been around forever, offering extra storage and work prep space, along with the ability to move it out of the way when it's not needed.
Some designers are showing the counter-height table, which combines the airiness of a table with the height needed for serious food preparation.
Finally, there's the combo island/table: the right height for working and quick meals (not to mention additional storage space) alongside a traditional-level table for family projects and more relaxing meals.
One of the best things about purchasing a Tommy Williams home is that you can design it your way, to match the lifestyle that best fits you in Gainesville, FL. Contact us today to view our wide array of homes.