The Myriad Possibilities of Mirrors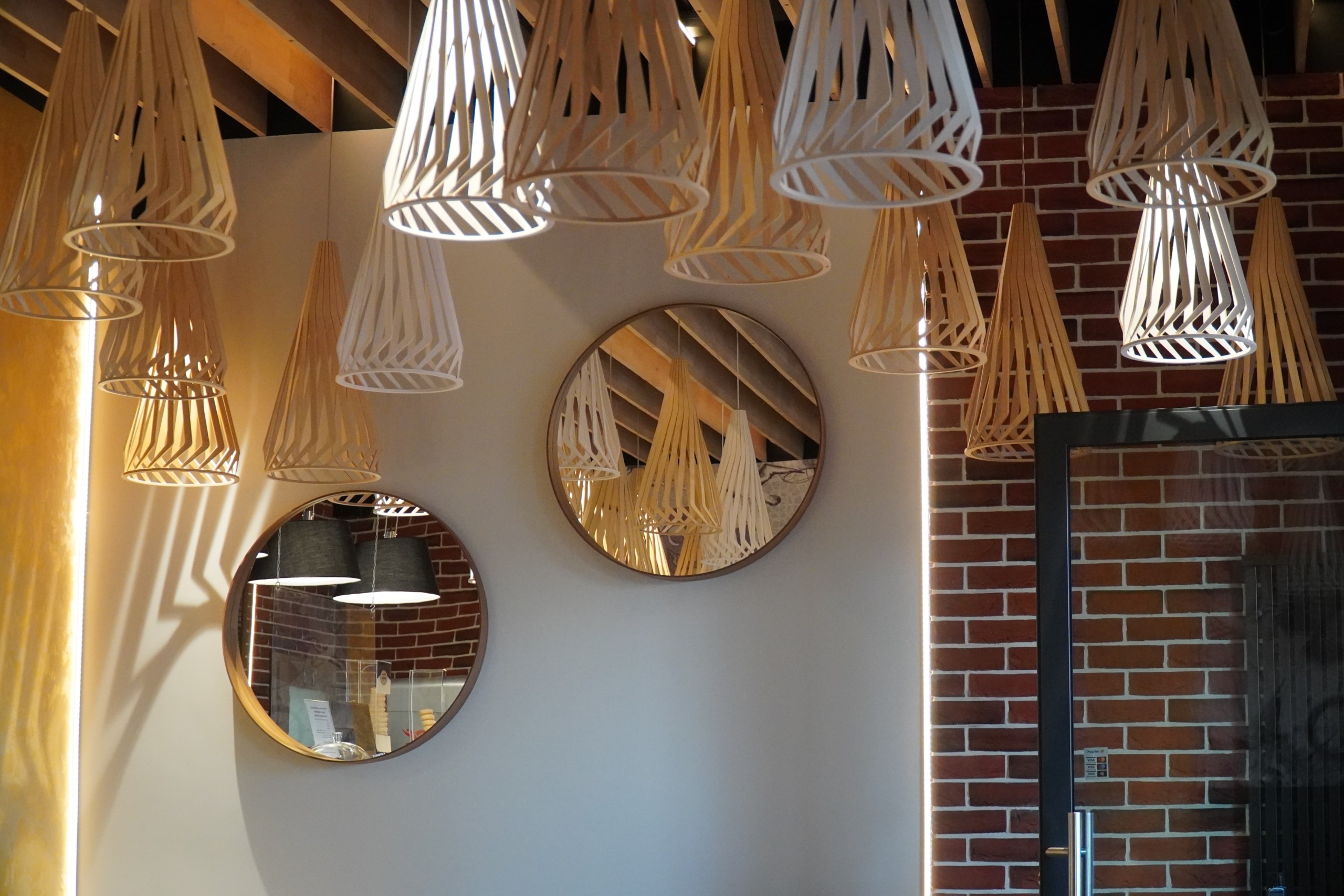 The Chinese discipline of feng shui offers a great deal of guidance about mirrors in the home, from their placement, to their size, to what they reflect, all of which is said to encourage wealth and abundance, and improve the home's flow of chi, or life energy.
If you're into feng shui, you probably have a number of mirrors, all correctly placed throughout the house.
If you're like the rest of us, however, you may not realize how the proper use of mirrors can enhance your decor. So our green-home builders at Tommy Williams Homes in Gainesville want to offer some pointers on the best ways to decorate your home with mirrors.
Benefits of decorating with mirrors
Mirrors offer more than just a quick glimpse of how we look before we leave the house. They can:
open up a small room
increase light in darker areas
reflect desirable views
serve as a focal point
make a statement
Mirrors are a unique piece of decor, in that they not only amplify and reflect the rest of whatever is in the room, but also stand on their own as a piece of art. They come in almost unlimited sizes and shapes to suit any use you might have for them.
Mirrors come in such an array of designs that you can find ones to blend beautifully with any style of decor. If you're craft-minded, you can even purchase inexpensive mirrors and decorate them yourself.
There's an art to it
When it comes to the use of mirrors throughout the home, there are some who believe you can't have too many. This attitude, however, conjures unfortunate memories of the hideous mirrored walls of the '70s.
As with all the other elements involved in home decorating, there's a right way and a wrong way to go about adding mirrors to your life.
A wall of small, mismatched mirrors, for example, is the wrong way, unless you're displaying a collection of vintage mirrors. So is hanging them too high or too low, or tucking them into corners where they reflect an ugly view like a doorframe or coat rack, for example.
Other rules include avoiding hanging mirrors opposite each other so that they just reflect back on each other like a fun-house, or placing a wide mirror above a piece of furniture that's narrower than the furniture. Keep room proportion in mind, as well: a large room needs a larger mirror while a larger mirror can overwhelm a smaller room.
At the same time, don't be afraid to think outside the box. Try a mirror that's a little off-center above a piece of furniture, or an unusual shape, such as an oval or round mirror above a square mantel.
More tips on placement
Don't be afraid to use more than one mirror per room, especially if it's either large or small. A large room will have the space to accommodate them. A small room will benefit from the enlarging effect they provide.
Think about mixing types: a wall mirror over the fireplace and a full-length leaning or Cheval mirror near plants in a corner.
For drama, go for a larger mirror as a focal point. Or try mixing in mirrors with artwork on a display wall.
Your best bet to reflect natural light from outdoors is to hang a mirror across the room from a window.
Try placing a small mirror behind a lamp to instantly double the light's glow.
If you don't have a window above your kitchen sink, hang a small mirror there to open up the space. Just be aware you'll have to clean it often because of frequent splashes while doing dishes.
Add a mirror to a long, dark hallway to open it up.
To unify the look of multiple mirrors, you might want to stick to a single style: vintage, contemporary, and so on. Regardless, it's your home and if your wild idea works for you, go for it.
Hanging hints
Whether you want to create a gallery of mirrors on a single wall, or figure out the best place to install a heavy mirror, start with a piece of Kraft paper and trace the outline of the mirror(s) on it. Then you can fasten the paper to the wall and easily move it around while you decide where it should go.
One note of caution here: Think twice about hanging a heavy mirror (or a heavy piece of artwork) above a bed. No matter how well it's anchored into the wall, things can go wrong and the result could be catastrophic. And check that you're using the proper types of hooks to ensure they can support the weight of the mirror.
If you don't already have a beautiful home in which to decorate with mirrors you love, come take a look at the award-winning net-zero homes by Gainesville's most experienced green builder, Tommy Williams Homes.