The Art of Furniture Placement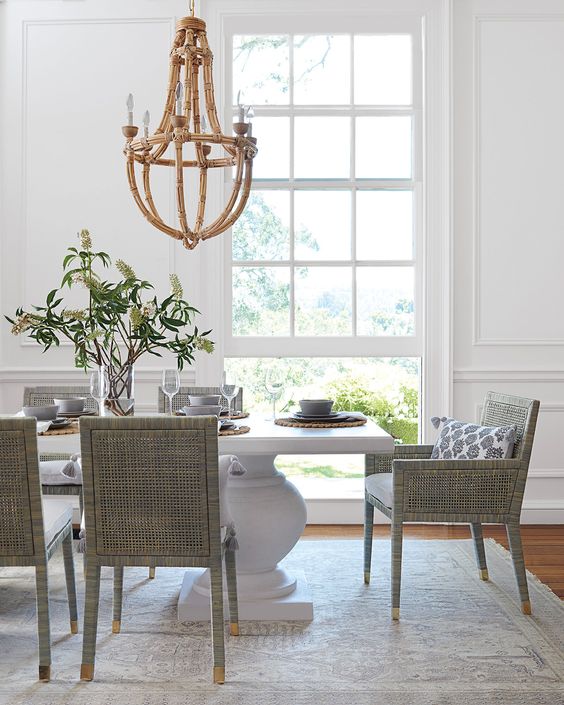 Whether you've just purchased an energy-efficient home from Gainesville's green builder, Tommy Williams Homes, or you've been enjoying one of our carefully constructed homes for several years, you may have had a vision of what your home would look like once you moved in.
If the reality of what you see now doesn't quite match the fantasy, we'd like to offer some furniture placement basics. These tips may help you rethink your living space and bring it closer to what you have in mind.
Aside from these few rules, though, the real art of furniture arranging is knowing what makes you happy, and that what you see makes you feel good when you walk into a room.
Plan ahead
Unless furniture moving is your hobby, you'll want to put your floor plan on paper first. This will allow you to play around with different ideas without exhausting yourself in the process. Or even worse, facing disappointment when your custom-made sofa arrives and doesn't fit.
If you're more comfortable on the computer, take advantage of the many free online space design tools available for planning and designing your home.
Measure the dimensions of your furniture and the floor area in each room. Be sure to include features such as doors, stairs, outlets and windows.
Find the focal point
Some rooms have built-in focal points, either in the architecture or the way you plan to use it.
For example, does the room have a fireplace? That's an automatic focal point, as is a stunning view. Of course, in the modern American home, the television is the usual focal point. If you don't have a separate family room for TV viewing, you can mount the TV over the mantel and place furniture in a way that allows each person to see it easily.
If the room lacks a natural focal point, you can create one. An entertainment center, a display shelf, a wall of photos or paintings, all immediately draw the eye on entering.
Avoid the walls
Nothing reveals a lack of decorating knowhow more than shoving every piece of furniture against the walls of a room. You're left with a wide open space you could land a plane in, and visitors must raise their voices to carry on an ordinary conversation.
Many inexperienced decorators opt for this arrangement because they think it will make a room look bigger. The pros know you need to give your walls some air, even in a smaller room. Just a few inches will provide the illusion of a larger space.
In a larger room, you'll have more options for creating multifunctional islands within it. Use area rugs, always anchored under furniture, to define each island. Group furniture in each island according to function: relaxation, conversation, reading, work, study, play.
Focus on flow
If you need to dodge furniture when you're rushing from the kitchen to answer the door, the room doesn't have good traffic flow. You should have a clear path from one room to another, as well as within the room itself.
If people have to turn sideways to avoid the coffee table as they're heading toward the sofa, the pieces are too close together. If you don't have room to move them further apart, rethink the coffee table. Opt for two smaller tables, an antique trunk or two ottomans with a tray on top of each one.
Experts suggest leaving at least 18 to 24 inches between large pieces of furniture and at least three feet for traffic lanes. This is especially important in the bedroom. If two people share a bed that's against a wall on one side, it can be dangerous if one person can't get out of the bed easily in case of an emergency.
On the other hand, chairs in a single grouping should be no more than eight feet apart to allow for easy conversation.
In the dining room, there should be enough room for people to walk behind the chairs when they're pulled away from the table. Chairs should be able to move a good 16 inches back from the table.
The important thing to remember is this is your home. Within these parameters, you should design it first and foremost with the needs and comfort of your family in mind.
If you have great ideas for the way you want your home to look but no place to put them into action, be sure and check out the array of floor plans available at Tommy Williams Homes. One of them is sure to suit your needs and fulfill your dreams of the perfect home.