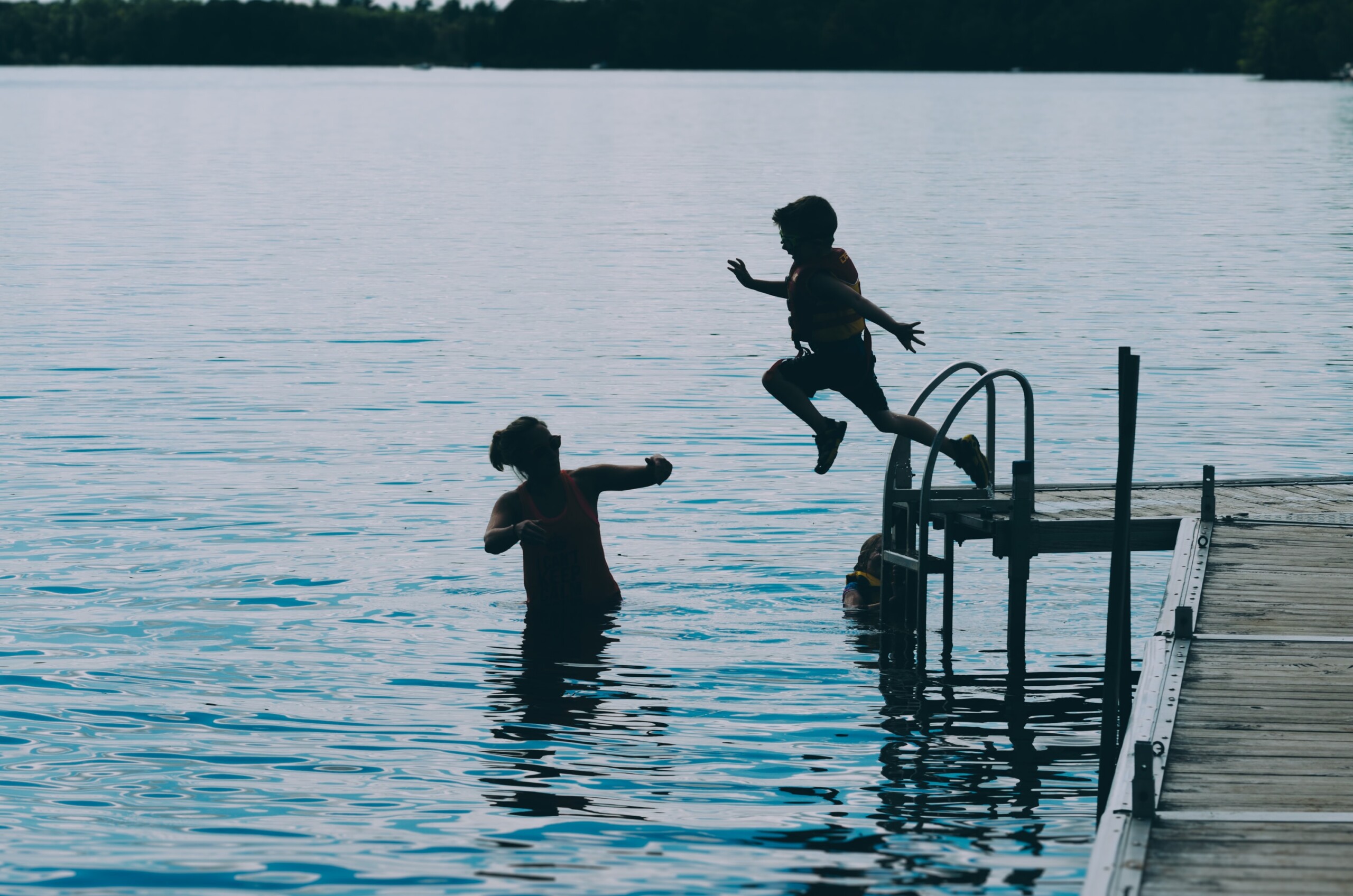 One of the many pleasures of summer is spending time on, in, or near the water. But as enjoyable as a refreshing swim or boating trip can be, the net-zero home builders at Tommy Williams Homes want to remind you that water can be deadly.
Consider:
In the U.S., an average of 3,500 to 4,000 people drown every year, for an average of 10 people every day.
Drowning is the leading cause of death in children ages one to four in the U.S.
The American Red Cross says that anywhere there is water, there is a risk of drowning.
According to the U.S. Coast Guard (USCG), 79 percent of boating deaths in 2019 were due to drowning; 84 percent of those victims were not wearing life jackets.
So whether you're heading to the shore, or just enjoying a refreshing dip in your pool, it's important to know how to stay safe in and around the water. Here are some water safety tips.
General water safety
It's natural to love the water, but also be respectful of its power. Always swim with a lifeguard present, and never swim alone.
Be sure you and your children have taken age-appropriate swimming lessons and know how to swim well. The Red Cross offers swim classes for all ages. Find one in your area here.
Never turn your back on a child in the water, even for a moment.
Avoid alcohol use when in or around water: It impairs balance, coordination, and judgment, as well as swimming skills.
Pool
The backyard pool is a welcome luxury, especially in hot weather, but it can be deadly for children.
Stephanie Shook, senior aquatics manager for the Red Cross, told CNN recently that most young children who died in home pools were last seen inside the home, and had been out of sight for less than five minutes.
So:
Be sure to install childproof fencing all the way around the pool. Fences should be at least four feet high, with self-closing and self-latching doors that open outward.
Consider door alarms for those that open directly into the pool area.
Also remove any structures that would allow children to circumvent the fence, such as ladders and toys.
If a child is missing, always check the pool first—seconds count.
Empty portable pools when not in use because small children can drown in as little as an inch of water.
Always make sure a responsible adult is watching the children playing in or near the pool area with no distractions (e.g., books closed, smartphones off).
Boat
Every person (and animal) on a boat should be wearing a USCG-approved life jacket.
Make sure everyone stays in their seats. Never allow anyone to sit on the gunwales or setbacks or outside protective railings.
If you notice a sudden temperature drop, choppy water, lightning flashes or an increase in wind speed, get back to port immediately.
Learn about how to avoid the hazards of carbon monoxide, the odorless, colorless poisonous gas emitted by all combustion engines.
Beach
Know the signs of a rip current: a channel of churning, choppy water; a line of foam, seaweed, or debris moving out to sea; or a break or gap in the incoming wave pattern. Know how to escape if you're trapped in one: Swim parallel to the shore until you're free of the current, then swim back to land.
Never dive headfirst into the water. If the bottom is too shallow, such a dive can cause paralysis or death. Always go into the water feet first until you know the conditions hidden beneath the water.
Don't dig holes in the sand, and watch for them when walking along the beach. More people are killed every year by collapsing sand holes than by sharks.
One final water safety tip
We'd like to mention one more summer water hazard from the common garden hose: It can cause severe burns. This happened a few years ago to a Las Vegas toddler whose mother was filling a kiddie pool when her child got too close. He received second-degree burns over 30 percent of his body.
Water in a garden hose left in the sun can heat up to 130-140 degrees, burning humans and animals. When first turning on a hose, always allow the water to run onto asphalt or concrete for a couple of minutes before aiming it onto anything living, including plants.
Last month, Realtor.com reported that U.S. rental prices have reached their highest level in two years, with smaller markets (such as Gainesville) leading the pack, posting gains of 15 percent or higher over last year.
Wouldn't it make more sense to buy? Come and see the wide range of affordable homes available from Tommy Williams Homes, Gainesville's most experienced green builder!