Passion On A Brush: Roz Miller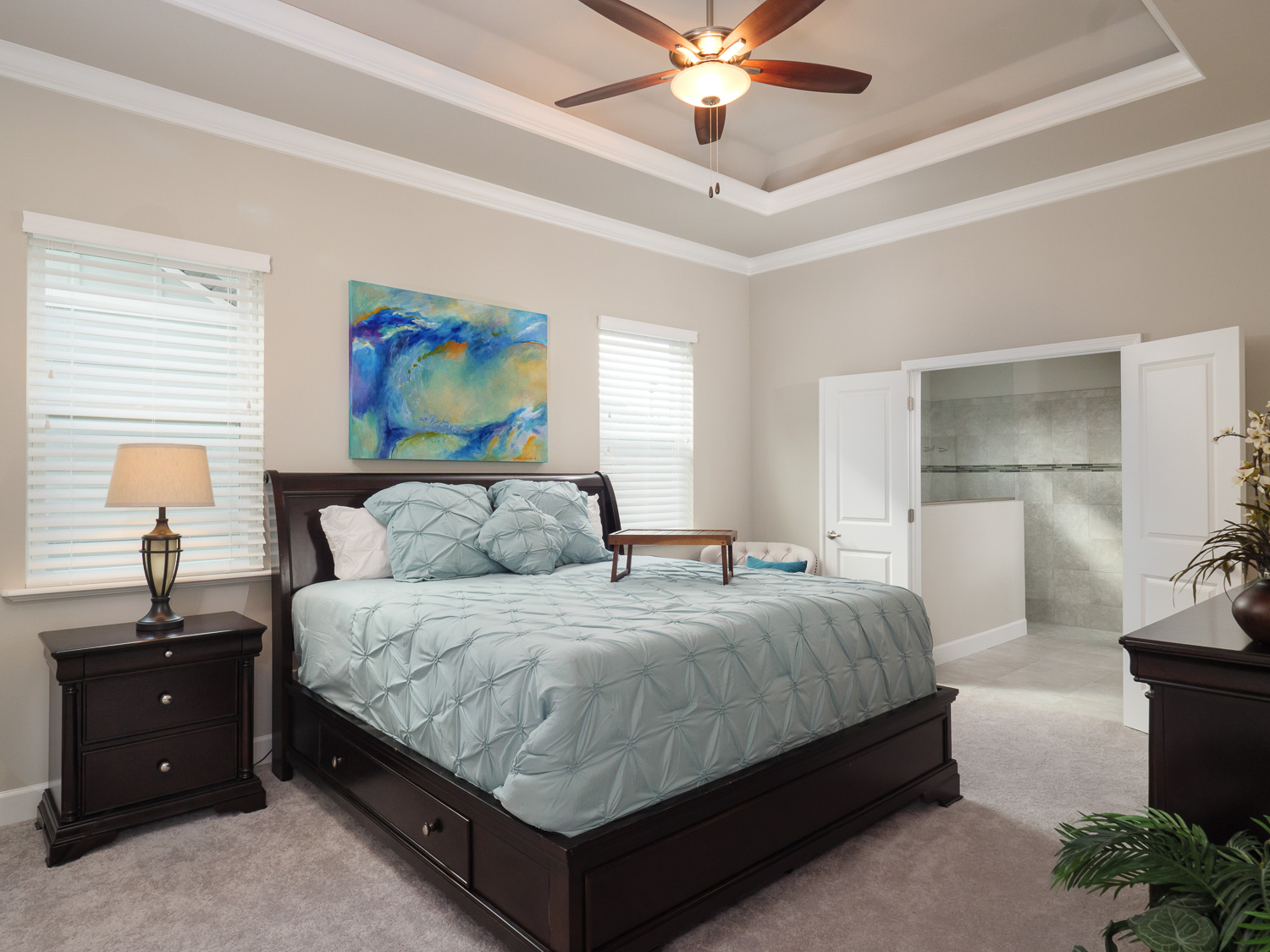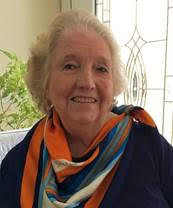 Have you ever noticed the captivating original 'Visual Symphonies' artwork that hangs in our models? They are created by Gainesville artist, Roz Miller. Her painting style has been described as, "Passion on a Brush," and we're honored to showcase her creativity, and to have interviewed her this month.
---
TW: What inspires you the most when designing a new art piece?
I want my works in whatever medium to be 'attention grabbing' first and then the use of texture, color and shapes. Inspiration comes from a multitude of sources. I look at the world through 'artist eyes' – then transform what I see into interesting abstracted shapes.



TW: How long have you been painting in the Gainesville area?
I have been involved in some form of art and fine crafts since I was ten years old, taking Saturday morning art classes with an established local artist. I continue learning by taking workshops and always experimenting with new products and techniques.
TW: You are a true inspiration. Any words that you would like to leave us with?
Without art in my life, my soul would die. In all its forms, Art Enriches Live!
Roz's fans commission art pieces from her, including those who often find her work in our Gainesville model homes, where they give her a general color palette for a room and she creates something unique and beautifully harmonizing. She welcomes the challenge of a blank canvas, regardless of size, to create something that is stunning, interesting, intriguing and beautiful.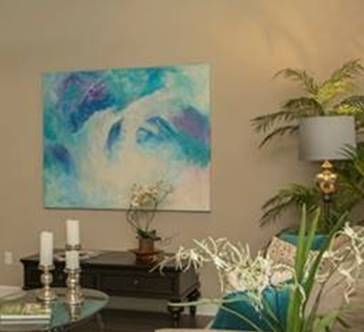 This installation of a 48" x 60" currently hangs in a Tommy Williams Homes Oakmont model home. With Roz's abstracts, the painting can be hanged horizontal or vertical. She frequently puts two hanging wires on the paintings, giving the art collector an option in hanging.
"Bold · Unabashed · Beautiful" is Roz's motto – one look at her art and you'll know why.
Find out more about Roz here: http://rozmillerartist.net