Now's the Time to Get Garden Chores Done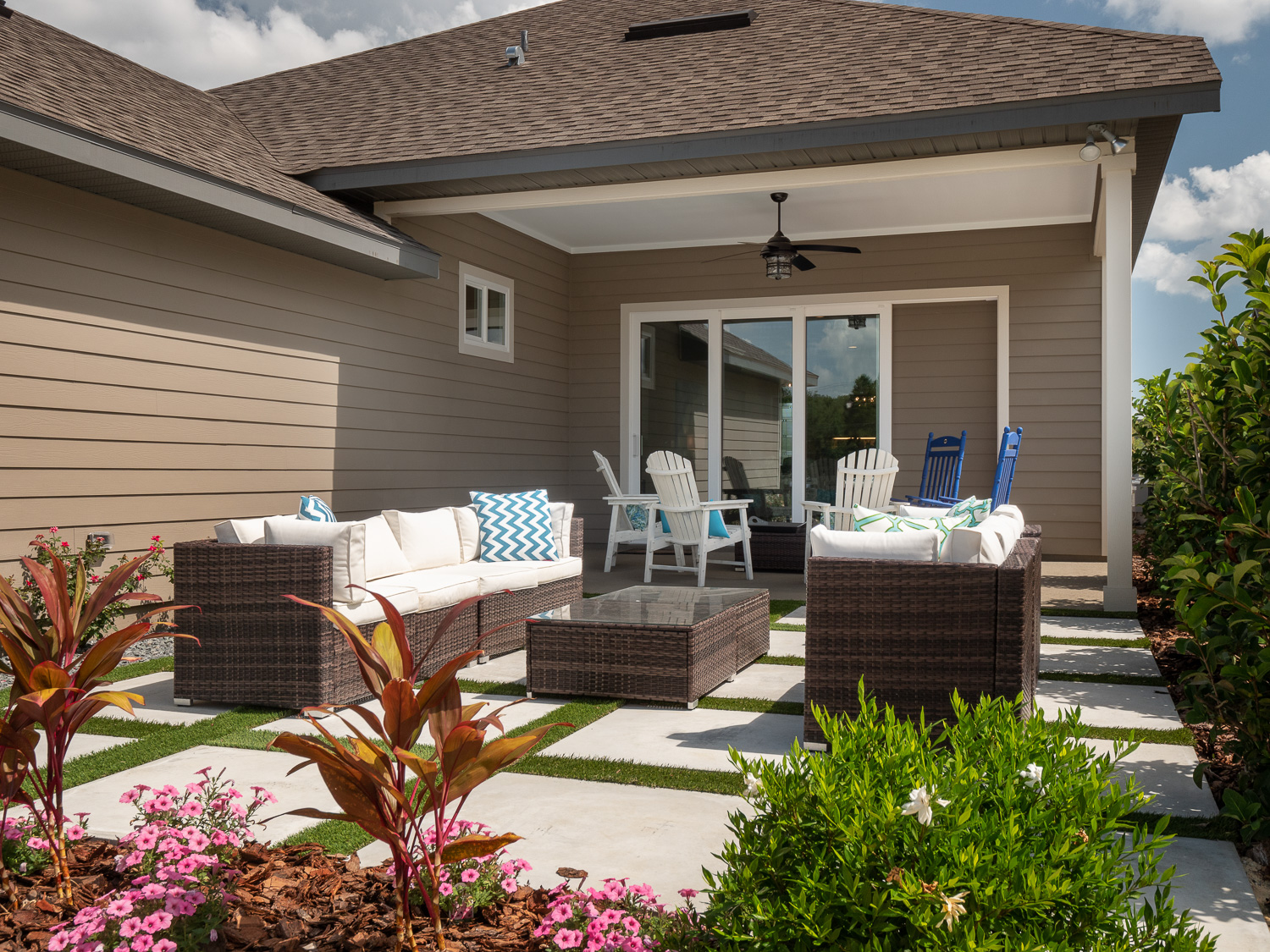 Whew! The holidays are over, along with all the hustle and bustle, and you have time you didn't have last month. Because you're living in a beautiful new, energy-efficient home, you won't have to bother with maintenance for years to come.
That leaves the yard, and now is an excellent time to accomplish tasks that it will be either too hot or too difficult to perform in the summer. Yes, it's cold now but—unlike our snow-covered neighbors to the north—the soil around Gainesville is still friable enough to be worked.
Before you know it, spring will be here (the last spring frost in Gainesville is usually around March 6), and you'll be so happy to have these chores behind you. Bonus: no bees or hungry insects to fight off as you go about your work.
Planning
This is the fun part that helps frustrated gardeners get through the winter: picturing what your yard and garden will look like in full summer.
Page through gardening magazines, scroll around Pinterest, and check out gardening books at the library or bookstore. Let your imagination run wild!
Then bring it down to earth a little bit. Keep in mind any homeowner's association (HOA) restrictions. Be realistic about how much time you'll have to devote to upkeep during spring, summer, and fall. What specific plants and flowers do you want? Will you have room for them all?
And narrow your dreams a bit further. Check out the amount of sun and shade each part of your yard gets. Do you need to amend the soil? Build raised beds? Put in irrigation? Will you have kids and pets playing games in the yard? Do you plan to have garden parties, frequent barbeques, family picnics? Or do you just want a static, outdoor oasis to escape a hectic life?
Fixing
Several tasks fall under this category. Once you've done the above planning, you need to see how your current yard meets your requirements.
Pruning is one of the main chores, and now is the time for it, when you can easily see the branch pattern without the leaves. Thin shrubs that need it, cut back those that have grown too leggy, and remove any dead branches. Also, remove any vines or ground covers that have become invasive.
Caution: Do not prune spring-flowering shrubs until after they flower, or you will cut away all the blooms. This category includes forsythias, azaleas, rhododendrons, viburnums, and lilacs.
Irrigation is another task you shouldn't neglect if temperatures are higher than normal and rainfall is scarce, especially for newly planted trees and shrubs.
Construction, whether of irrigation pipes, fences, ponds, paving, retaining walls and the like, are best done now, when the weather is cool. You'll also have the advantage of being able to hire one or more of these jobs more easily (and possibly more cheaply) when the competition is lower than it will be in the spring and summer months.
Cleaning is one more thing you can get out of the way now, including pots, garden tools, and standing structures such as fences and trellises.
You may also want to have your soil tested to see whether it lacks any nutrients necessary for good plant growth. The University of Florida (UF) Institute of Food and Agricultural Sciences (IFAS) Extension in Gainesville can do this for you.
Planting
Believe it or not, you can plant in North Florida this month. UF/IFAS recommends the following.
Plant cool-season annuals, including pansies, violas, petunias, and snapdragons. Bulbs that can go in now—with mulch to protect them from cold temperatures—include crinum, agapanthus, and gloriosa lily. Next month, add dianthus and dusty miller.
Camellias, those evergreen shrubs with the gentle flowers originally from Japan, can also be planted this month, and UF/IFAS recommends you visit local nurseries now to obtain the best selection of colors and forms.
In addition to such cool-season crops as broccoli, kale, carrots, and lettuce, you can also plant Irish potatoes. Start with healthy seed pieces purchased either online or from a local nursery.
Celebrate Florida Arbor Day (the third Friday of every January—this year the 17th) by planting a tree in your yard or community. UF/IFAS recommends such hurricane-resistant trees as live oaks, bald cypress, cabbage palms, or crape myrtles.
Next month you can begin planting many trees and shrubs, including red maple and star magnolia.
If you have dreams of a beautiful garden in a Gainesville neighborhood but don't yet have a place to make those dreams a reality, you owe it to yourself to visit Tommy Williams Homes and view our wide selection of net-zero, quality built homes.