Natural Design Elements: The Hottest Trend in Decor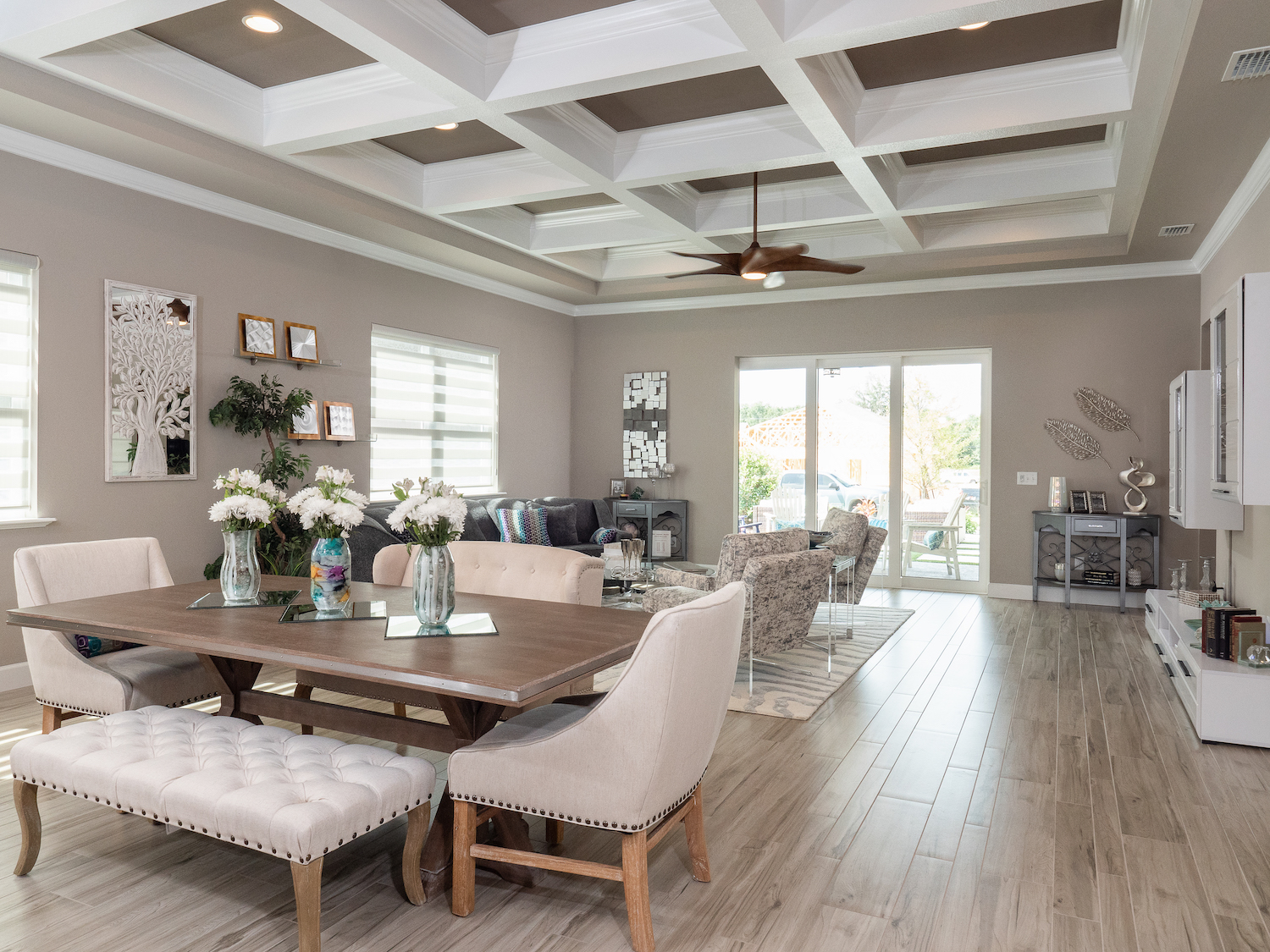 The newest trend in home decor melds perfectly with the earth-friendly homes designed by Tommy Williams Homes in Gainesville. From fabrics to furniture, the word this year from designers is "nature."
Home is a place to escape all the madness of our frenzied lives and designers are currently all about bringing the outdoors inside. Whether furnishing your new home or redecorating your current one, think organic.
The best part of this trend is that nature fits comfortably in any decor. Here are the design elements you'll be seeing everywhere this season.
Wood
Wood possesses a warmth that is almost palpable. You can use it sparingly in picture and mirror frames, as a glass table base, or as bookshelves or cabinets. Or you can surround yourself with it, in paneling or a hardwood floor.
The twist this year is light finishes, to highlight the wood's grain and accommodate bright patterned upholstery. And "wood" can mean anything from shiplap to teak root tables, coconut shells to petrified wood.
Stone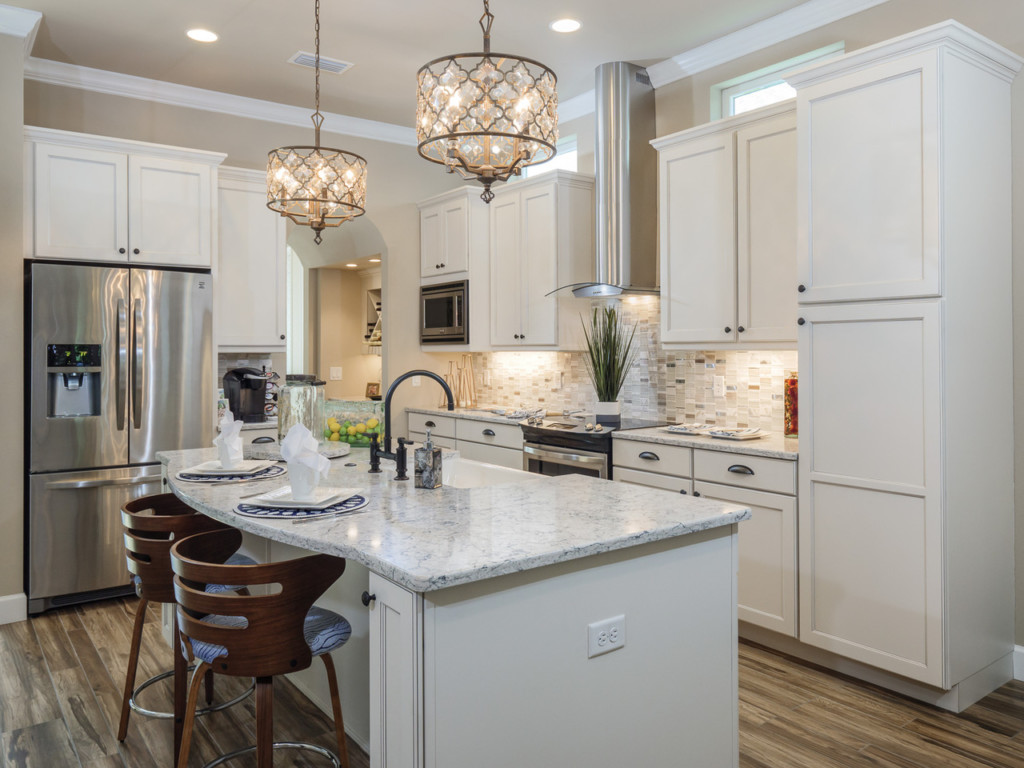 Stone speaks of endurance, whether natural or man-made. Terrazzo, for instance, is a composite material containing a mosaic of marble, quartz, granite, or glass, which can be fashioned into everything from tumblers to accent tables. Other natural stones used as accent pieces include raw crystal, quartz, and granite.
Metals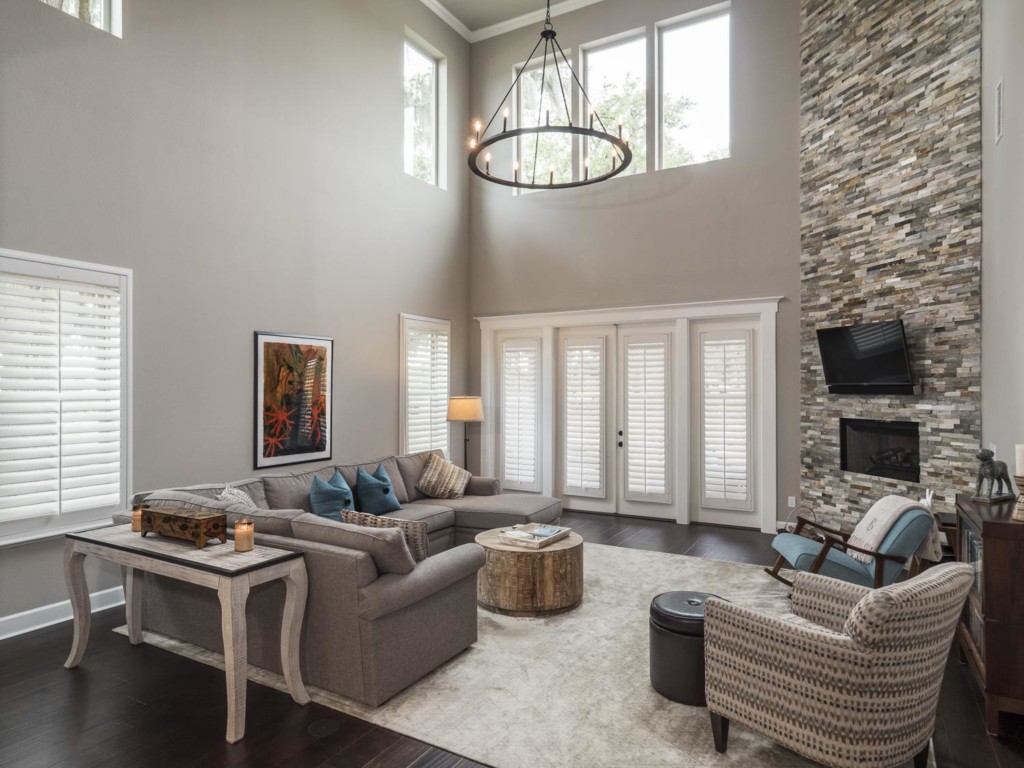 Because metal is man-made, we don't often think of it as a natural element. But perhaps influenced by the popularity of feng shui—which counts metal as one of the Five Elements of life—metal accents are showing up in designer's showrooms everywhere.
Look to metal sculptures or occasional tables in brass, copper, or wrought iron to add texture and solidity to a look.
Grasses
Sturdy grasses are remarkable for their versatility. They have been used by man for millennia to thatch roofs, fashion furniture, and can be woven into such household items as baskets, bookshelves, and bassinets, which will blend with any decor.
Look for raffia, bamboo, jute, rattan, and cane, in everything from benches to rugs to woven wallpaper. Think bamboo-framed mirrors, rattan benches, and cane chairs finished with colorful pillows.
Colors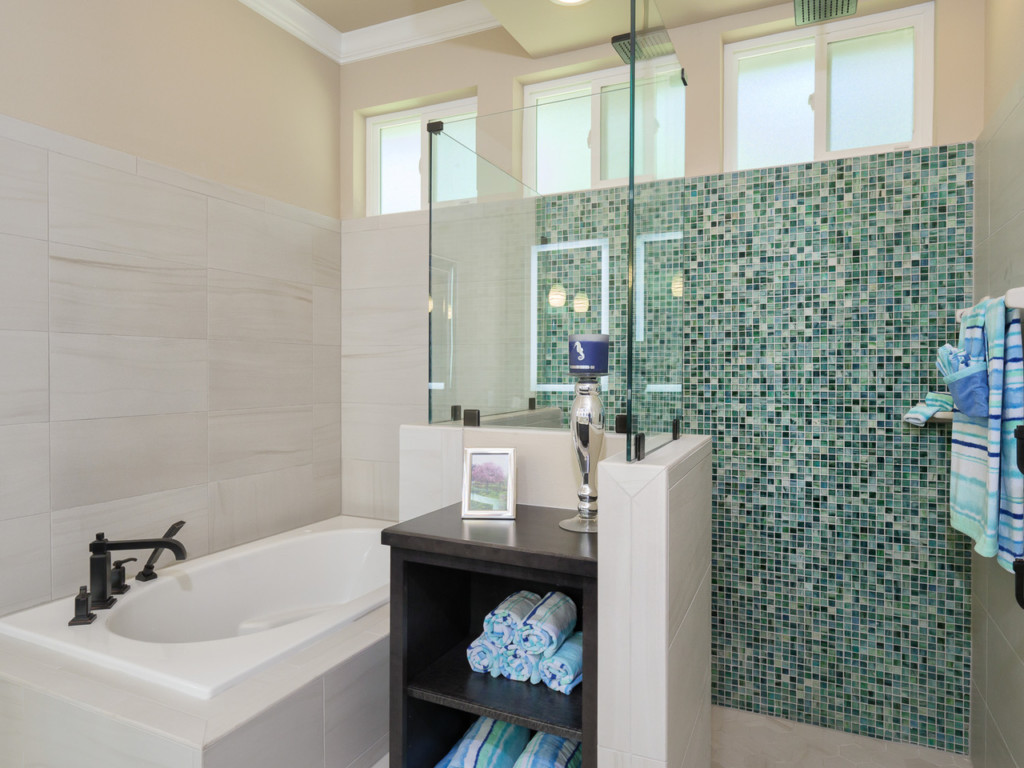 Depending on the overall decor, you can stick to muted shades of natural hues like sand, sea foam, sky, water, and sun, or go boldly tropical with splashes of bright jungle-themed plants, exotic birds, and parrot-inspired colors.
And speaking of overall decor, matching is out; eclectic is in, in everything from kitchen hardware to living room furniture to the bedroom. That is, your home should be a reflection of you rather than a designer, showcasing various pieces of furniture, knick-knacks and the artwork you loved enough to collect over the years and surround yourself with.
Finishing touches
To really "go green," you can't do without live plants, both the large, leafy palms and trees and the smaller, easy-care houseplants scattered throughout the home. To complete the look, pot them in white ceramic to set off the plants, or raffia-wrapped pots to echo the natural theme.
And when you're ready to live in a home that combines the best of nature with the epitome of comfort and energy efficiency, contact us to begin designing your perfect green home in a Tommy Williams Homes community in Gainesville, FL.