Moving? Tips on Packing and Unpacking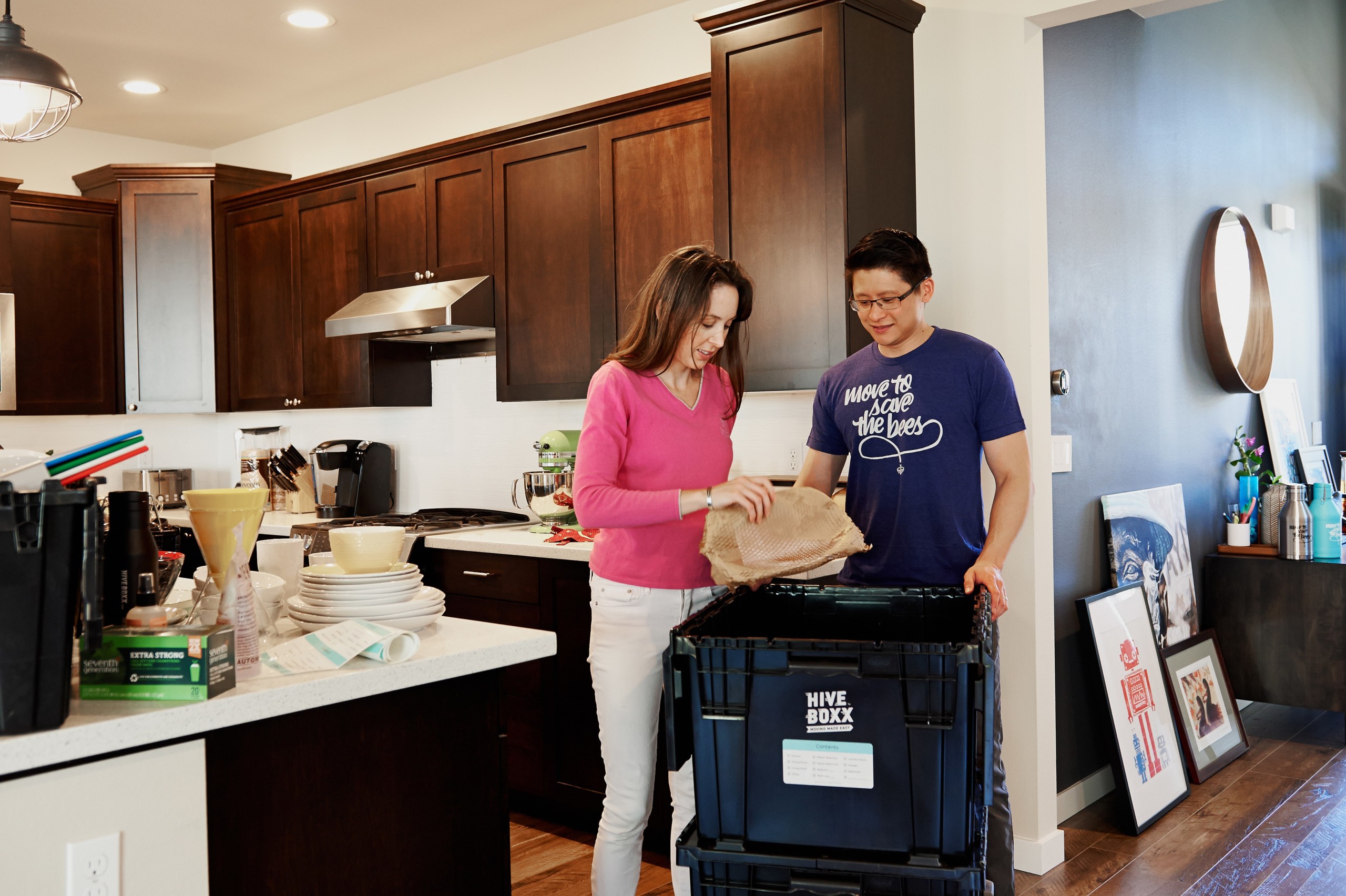 If you're moving, we hope it's into a net-zero home by Gainesville's green builder, Tommy Williams Homes. Either way, there's no bigger hassle than moving the contents of an entire house, and getting it set up again when you arrive.
So here are some tips on ways to make your move go more smoothly.
Organize, organize, organize
Planning ahead of time is the key to less-stressful unpacking. Study the layout and dimensions of your new home before you begin to pack. Plan which of your current possessions will go where, and donate or discard anything that won't fit into your new space.
Keep all moving-related paperwork in a single place. It can go into a loose-leaf binder, a file, or anything small and portable. Some items to include:
points of contact information for anyone involved in the move
all paperwork from the mover
confirmation and phone numbers for each utility
vet records and vital pet info
the floor plan for furniture so you can direct the movers as they unpack
inventory and box numbers/descriptions if you have them
Take photos of electronic setups, like the back of your TV, home entertainment system, desktop computer . . . anything that requires a complicated setup. This also applies to display cases and photo walls.
Important: If you have the movers pack for you, make sure a friend or family member is with them at all times. You won't know until you've unpacked every last box whether any possessions are missing, and at that point, good luck trying to convince the moving company they were stolen before the move. This also helps ensure the boxes are packed carefully and marked correctly.
Keep essentials with you
When you look around after the movers have left, your first question will be, "Where do we start?"
If you packed an "essentials" box or boxes that you brought with you, that's the answer. Such a box should contain:
bedding for each family member
soaps, shampoo, toilet paper, etc., plus a shower curtain, towels, and a bath mat
medications, deodorant, cosmetics, brushes, hair dryers, etc.
a couple days' supply of food and pots/pans to prepare it with
eating utensils for each family member
kitchen towels, sponges, and detergent
trash bags, napkins, and paper towels
box cutters/knives to open boxes
phone chargers
Clothing for each family member should be packed in that individual's suitcase, along with things they consider essential from day to day. Depending on the person, this could include books, toys, games . . . whatever each family needs to "survive" until the bulk of the unpacking is finished.
Prioritize
Unpacking will take several weeks or even months. There are three areas that should be tackled on the first day:
You'll need a place to sleep, so begin with the bedrooms. Get linens and pillows from your essentials box and make up the beds. Trust us, you won't want to face this chore at 11 p.m. after a full day of unpacking.
Food is next on the hierarchy of needs, so unpack the kitchen. You'll have the basics for a meal or two from your essentials box, but will need more as the days go on.
The bathrooms just need the basics from your essentials box, enough to allow each family member to use the bathroom in comfort.
Once those areas are finished, you can move on to the living room/family room, then the rest of the house.
A word about pets
Any non-human family members will be confused and likely frightened at what they see as the "destruction" of their home. Try to shield them as much as possible from the commotion. Either consider boarding them while the movers are there, or at least confine them to a covered crate/pet carrier or to a single room while the doors are open and your belongings are going in and out. Don't underestimate the power of a terrified animal to bolt at the first opportunity. Make sure you have current photos of them, and that they are microchipped.
Take it easy
Finally, build in some downtime for yourself each day, especially at the beginning. We know you're eager to have everything finished, but on the list of stressful life events, "moving" comes in third, after "death of a loved one" and "divorce."
Even if you've dreamed of this move for years, it's still disruptive to your and your family's way of life, as well as physically and emotionally exhausting. So try to maintain a normal routine as much as possible, especially if you have children, and realize those boxes will still be there tomorrow. As a famous Southern lass once observed, "Tomorrow is another day!"
Once you're all settled in, you'll be so glad you chose a beautiful, sustainable Tommy Williams home. Contact us today to see the variety of selections available.