Mixing Patterns Successfully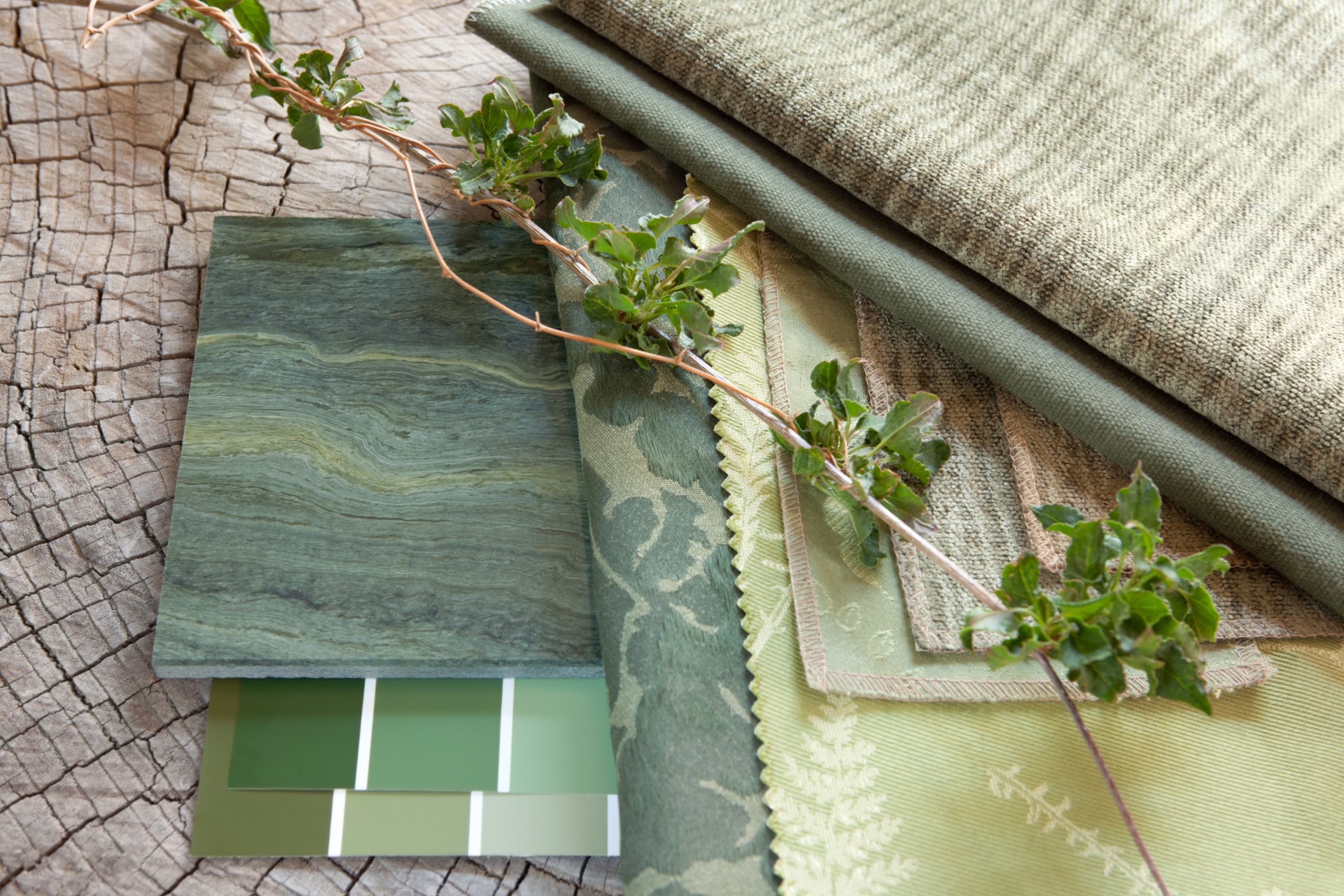 The classic picture of a geek is a guy wearing purple striped pants and a pink floral print shirt, along with a plaid belt. This is the subconscious image many of us have in the back of our minds as we consider mixing patterns in our home decor. So we shy away from doing so, and end up with a conventional—if somewhat boring—effect.
But the green-home builders at Tommy Williams Homes in Gainesville suggest you step outside the box, and give pattern mixing a try. Yes, it takes a bit more thought and planning, but when it's done well, it can bring a whole new dimension of layers and depth to your rooms.
Road to disaster
When entering any room, the impression one should get is a sense of being grounded. Good design facilitates that perception.
The reason pattern-mixing gets such a bad reputation is because, if executed poorly, it can be jarring, not just to the eye but to one's sense of balance. With prints and patterns in all sizes and colors scattered about at random, you end up with visual chaos.
So how do you avoid a decorating disaster? Here are some tips.
Learn the basics
To master the art of pattern mixing successfully, you have to start with a few basic guidelines. Normally in home design, there are few unbreakable rules. But when it comes to mixing patterns, you'll do yourself a favor if you listen to the experts on the subject.
Start with a large pattern you love and design the rest of the room around it. Make it the focal point in a room: wallpaper, rugs, upholstery, or curtains/drapes.
Stick with three basic patterns. More than that is too much for the non-professional to do well.
Use colors that are either similar or complementary to pull the patterns together.
Vary pattern size. That is, when you use a large pattern, put medium and smaller patterns near it.
Size patterns in relation to each other. The medium pattern should be half the size of the large pattern, for example. Smaller patterns can be used for pillows, throws, or room accents such as table lamps.
Spread out patterns within a room. Don't place all patterns on one side of the room.
Start with a vibe
Now that you have the basics in mind, begin to think about your design concept. What overall feeling do you want people to have when they enter a room?
In the living room, you may want to set a welcoming or relaxing tone. For the family room, a playful feel. For the kitchen, a homey or cheerful look. And, in the bedrooms, most likely a calming or retreat-like feeling.
Next, think of your overall style: Do you lean toward contemporary, farmhouse, French provincial, shabby chic? There are patterns and prints available to match any type of decor, and any vibe you want to achieve.
Color is your friend
When selecting your primary, secondary, and tertiary pattern, use color to pull it all together. It can be all the same color or tone in each pattern, or colors next to each other on the color wheel, such as yellow and green, green and blue, red and orange, and so on.
Or you can select complimentary colors, which are pairs of colors that are opposite each other on the color wheel: yellow and purple, blue and orange, or red and green, and so forth.
Stick with one or two main colors and a complementary color in your patterns, and use a neutral color throughout the rest of the room. This not only prevents your patterns from overwhelming the eye, but also provides a backdrop to help highlight your pattern design.
For the timid
If you're nervous about pattern mixing, first try sticking to one specific type of pattern: all florals, for instance, or all animal prints, or all stripes. Start with a dominant floral that contains many types of flowers, for example, then add accents with one or two of the flowers from the larger pattern.
Or, try muted patterns and colors for a subtle look that doesn't overwhelm: cream on beige, for instance. If you're really timid, start small, with curtains, pillows, and throws, which are easily changed out if you don't like the look.
Once you feel more confident, branch out and really start mixing patterns. Use stripes along with florals along with geometric patterns. Checks paired with plaids. Experiment and see what works best for you.
Speaking of design, if you're looking for the latest in intelligent design and leading-edge energy efficiency, you'll want a Tommy Williams home.
After hitting record lows earlier this month, mortgage rates have begun to creep upward. If you've been putting off buying a home, now's the time!