Landscaping Basics for Sustainable Yards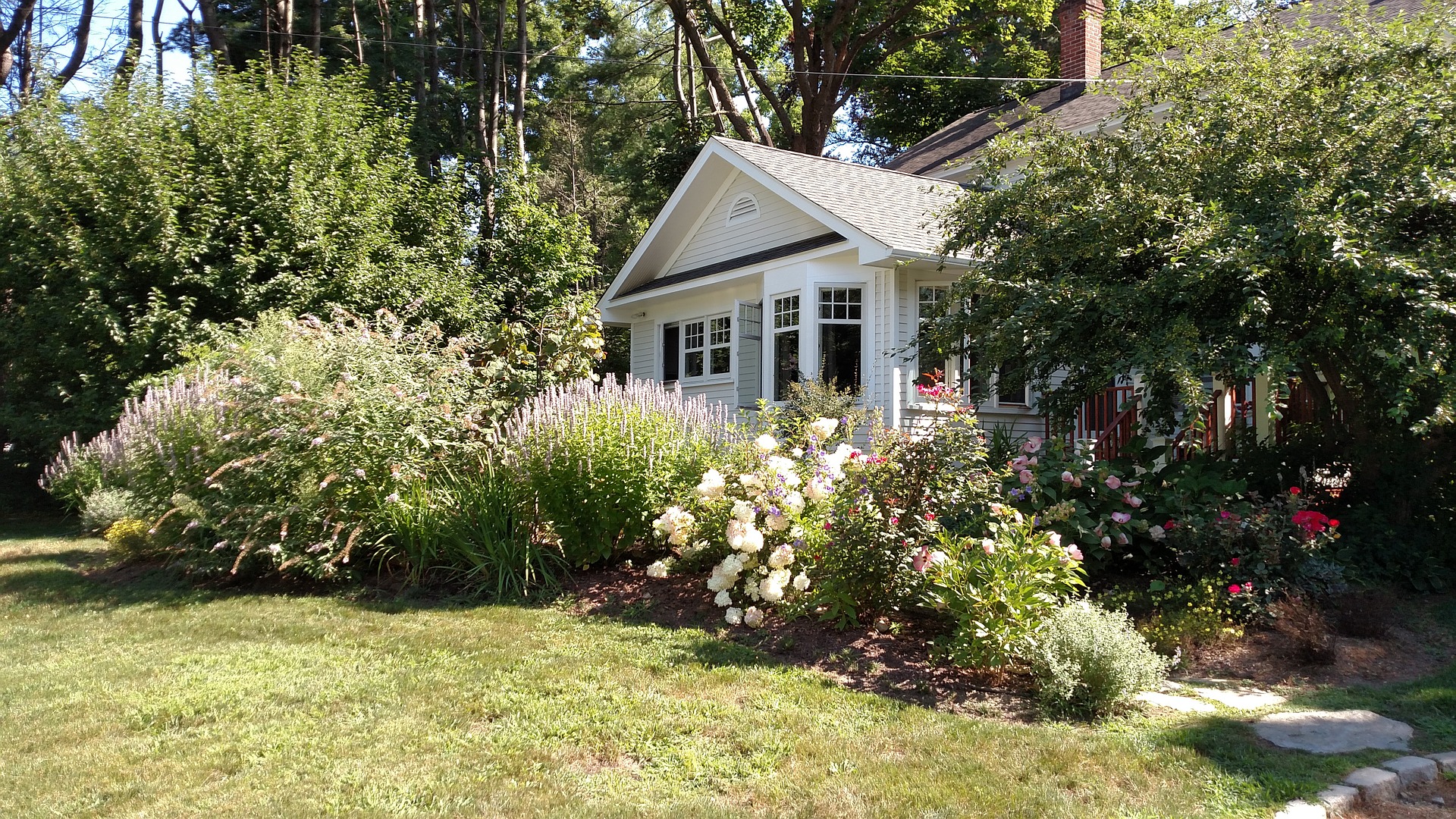 When you move into a carefully crafted Tommy Williams net-zero home, you will have a blank canvas on which to paint your vision of an attractive landscape. You can, of course, hire a landscaping company to do everything for you. But it's so much more rewarding to create your own.
First of all, you need to learn a few of the basics for establishing an aesthetically pleasing view. We also know you care about the health of the planet as much as we do, so you may want to consider eco-friendly design.
Sustainable Landscaping 101
The first step is to decide what you want to use your yard for: entertaining, playing, relaxing, growing herbs and vegetables, or simply calming and relaxing you with its orderly design. Curb appeal, of course, is also critical. We want people to admire our work, maybe even go "wow" when they drive up.
Then, before you turn the first shovelful of dirt, we suggest you live with your bare yard for a full year. This will allow you to learn essential elements.
Be sure to note:
how the sun moves across your yard throughout the year
which areas have full sun vs. more shade
how much wind it gets and from which direction
any hidden drainage issues
In addition, over the course of a year you'll come up with more ideas for things you want to add. A year gives you time to peruse design ideas online, in magazines, and around your neighborhood.
Finally, put it all on paper. Some folks have a knack for on-the-fly landscaping that seems to work out well for them. But that natural instinct is unusual. There are so many possible features you can incorporate into your yard—patio, walkways, rocks, water features, lighting, and lawn, not to mention trees, shrubs, and flowers—that unless you have a plan it can easily turn into chaos.
Tip: Be sure to consider mature plant or tree size when planning your yard and selecting plants. Otherwise in a few years, you could end up with an overgrown jungle you hadn't counted on.
Eco-friendly landscaping
Also known as green or sustainable landscaping, eco-friendly landscaping conserves water, reduces waste, uses few or no chemicals, and works with the existing ecosystem rather than fighting against it.
For example, using native plants means you don't have to struggle to keep pests away or drench them in fertilizer to obtain lush growth. They also require less watering, create healthy habitats for local wildlife, and help cut discourage invasive plants.
Five basic principles of sustainable landscaping
As we mentioned, use native plants in your landscape whenever possible. The University of Florida's Institute of Food and Agricultural Sciences (IFAS) Extension program can help you find the right plants for your yard.
Reduce the use of fertilizer for your lawn by learning when and how much to apply. Opt for organic fertilizer when possible, and have your soil tested before using any at all. Better still, skip fertilizer altogether and see if your lawn can get by without it simply by using a mulching mower. Also, don't "scalp" the lawn when mowing—set blades at least three inches high.
Use water responsibly. Purchase "smart" irrigation systems that sense watering needs rather than turning on automatically. If you control your own irrigation system, never water until it runs off onto sidewalks or into the street. Keep track of rainfall with a $5 rain gauge, and water only when the lawn or plants need it.
Use mulch two to three inches deep to reduce weed germination, retain soil moisture, and provide a "finished" appearance to your lawn.
Use solar power for lighting, and—even though it looks lovely at night—try to keep nighttime lighting to a minimum to reduce light pollution that can confuse birds.
The HOA issue
Other eco-friendly landscaping practices—using rain barrels to collect rainwater, creating a compost bin, reducing or eliminating the lawn, for instance—may run afoul of various HOA restrictions or covenants.
Although Florida statute 373.185 states that "a deed restriction or covenant may not prohibit or be enforced so as to prohibit any property owner from implementing Florida-Friendly Landscaping™ on his or her property," IF/IFAS cautions that HOA residents are still required to follow their deed restrictions or covenants.
Check their website for 10 tips on how to work with your HOA on this issue.
It's not always easy being green, but the earth and her human and animal inhabitants will be better off for the effort. And low-maintenance, sustainable landscapes can be stunning. Just think of the classic Japanese garden, or the stark xeriscape gardens of the western U.S.
If you have visions for beautiful, sustainable landscaping but don't yet have a place to make those dreams a reality, you owe it to yourself to visit Tommy Williams Homes. We offer a wide selection of net-zero, quality-built homes from Gainesville's most experienced green-home builder.