Is Your Home Hurricane-Ready?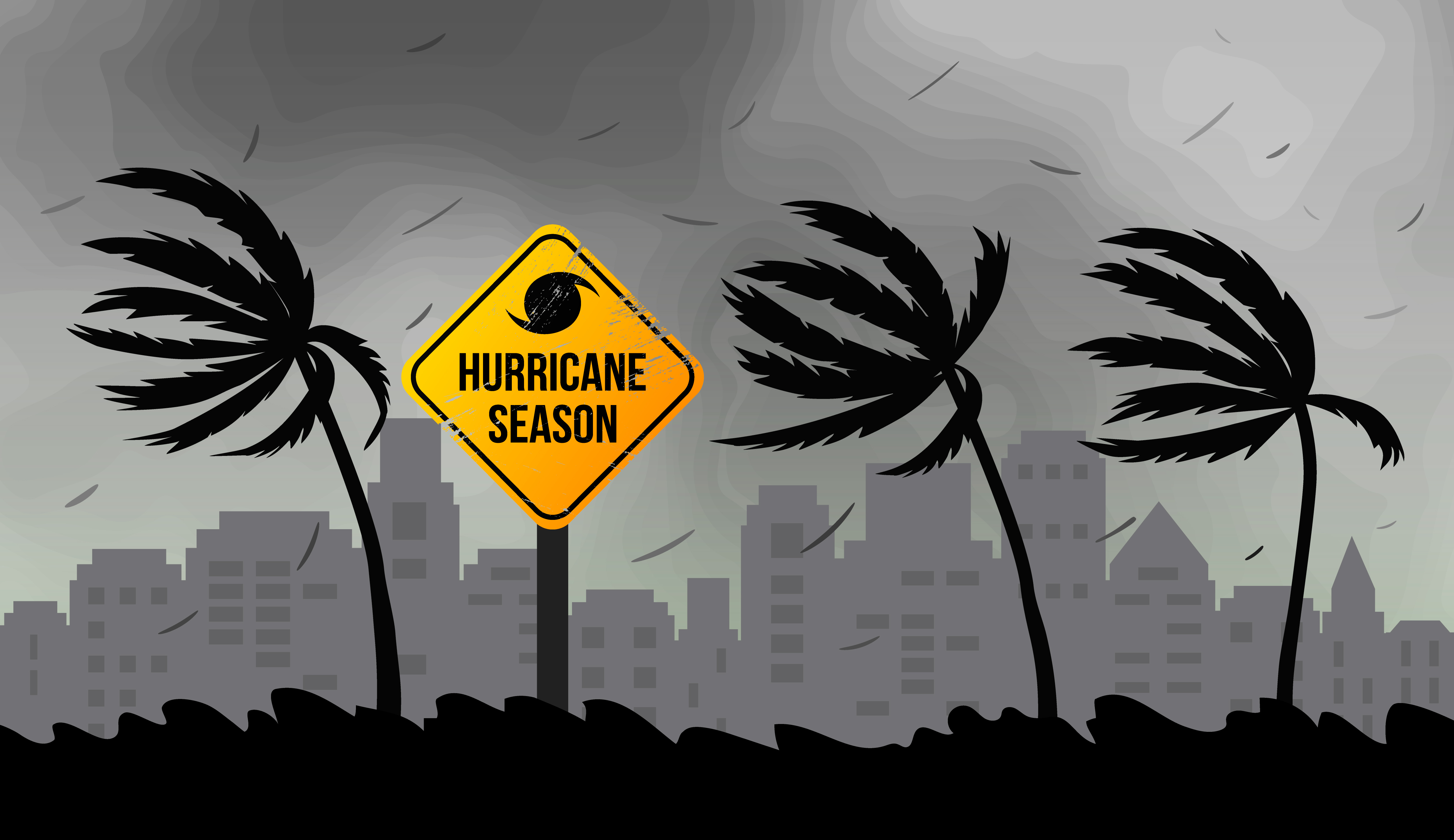 You bought a beautiful home from Tommy Williams Homes in Gainesville, designed to your exact specifications. But Dorian was a near miss, we're at the height of hurricane season, and there are other tropical waves gathering in the Atlantic. We're fortunate that we here in Gainesville will never have to deal with storm surges from a hurricane, but we are susceptible to all their other effects.
Of course you know the standard advice for preparing for a hurricane: Have enough food, water, and medicines to last each household member, including pets, up to seven days; develop an evacuation plan; stock up on flashlights and batteries; secure outdoor items, etc.
Here are a few pre-storm tips you might not have thought of.
Inventory your belongings
When your life has been turned upside down, you'd be surprised how difficult it is to remember everything you owned. While some insurance companies will pay a flat fee only (check with your carrier), others require you to list every item you owned in order to obtain reimbursement. Lacking such a list, experts caution that you can leave thousands of dollars on the table.
Inventory every item you own, from drapes to furniture to lamps. Open every drawer and closet, open boxes and other storage areas, check under beds, as well as the attic, garage, and storage shed(s). List not only your computer or entertainment equipment, but any associated software or apps you've bought for it. Document everything you would want replaced, from cosmetics to shoes to toys.
Be sure to store the inventory off site: in the cloud, on a flash drive, in a safe deposit box, or with a long-distance friend.
Check your insurance coverage
Now is the time to check with your insurance broker to see what's covered in your policy, and especially what isn't.
Does your policy cover rebuilding costs, or just the property's current value?
Are the contents of your home, and not just the structure, covered?
Are there any exclusions you should be aware of?
Do you have a separate policy for flooding?
This last is the most important, because many homeowners don't know that the typical homeowner's policy does not cover external flooding. According to the Federal Emergency Management Agency (FEMA), the average flood insurance claim is nearly $30,000, and more than 20 percent of flood claims come from properties outside high-risk flood zones.
And it's not just flooding from hurricanes that can cause disaster, according to FEMA.
"Flooding is the most common natural disaster in the United States, affecting every state. Flooding can be caused by dams or levees breaking, new development changing how water flows above and below ground, snowmelt, and much more."
Flood insurance takes 30 days to go into effect, so if you don't already have it, get it now.
Prepare your property
Check to make sure that seals around your windows and doors haven't been damaged by hot weather, which can allow wind-driven water into your home.
Be sure gutters are clear, to help water flow away from the house.
Of course you know that taping windows against hurricane-force winds and flying projectiles is useless. So consider adding permanent metal storm shutters to windows in lieu of plywood. If you use the latter, buy it now, cut it to fit, mark which window each piece is designated for, and be sure you have the proper screws to affix it to the structure.
Have a professional arborist assess any trees on your property. Diseased limbs and trees are more susceptible to storm damage, but trees in poor condition are often hard for amateurs to spot.
Avoid the rush; prepare now
You've seen them on TV every time a hurricane threatens an area: the long, long lines at the grocery and home maintenance stores. Which is curious, considering that groceries needed during a hurricane are all non-perishable and could have been purchased months in advance, and that such items as portable lanterns, plywood, and generators are forever.
Take your time now to decide what foods you'll want to have on hand to get you through a protracted power outage. That way you won't be racing through the grocery store grabbing whatever's left on the shelves. Make sure they're things you'll want to consume even after the end of hurricane season (Nov. 30th).
Better still, a generator will keep your lights on and appliances working. You can select between installing a stationary generator, or the more cost-effective option, a portable generator.
Buying one now will not only allow time for you to acquaint yourself with its operational features and safety requirements, but to hire an electrician to install a transfer switch to your home's circuit breaker panel. This will allow you to power entire circuits rather than individual equipment.
When you select a Tommy Williams home, we care about your well-being, both before and after your purchase. Following these tips can help you weather any storms more comfortably.