Hurricane Preparations During Pandemic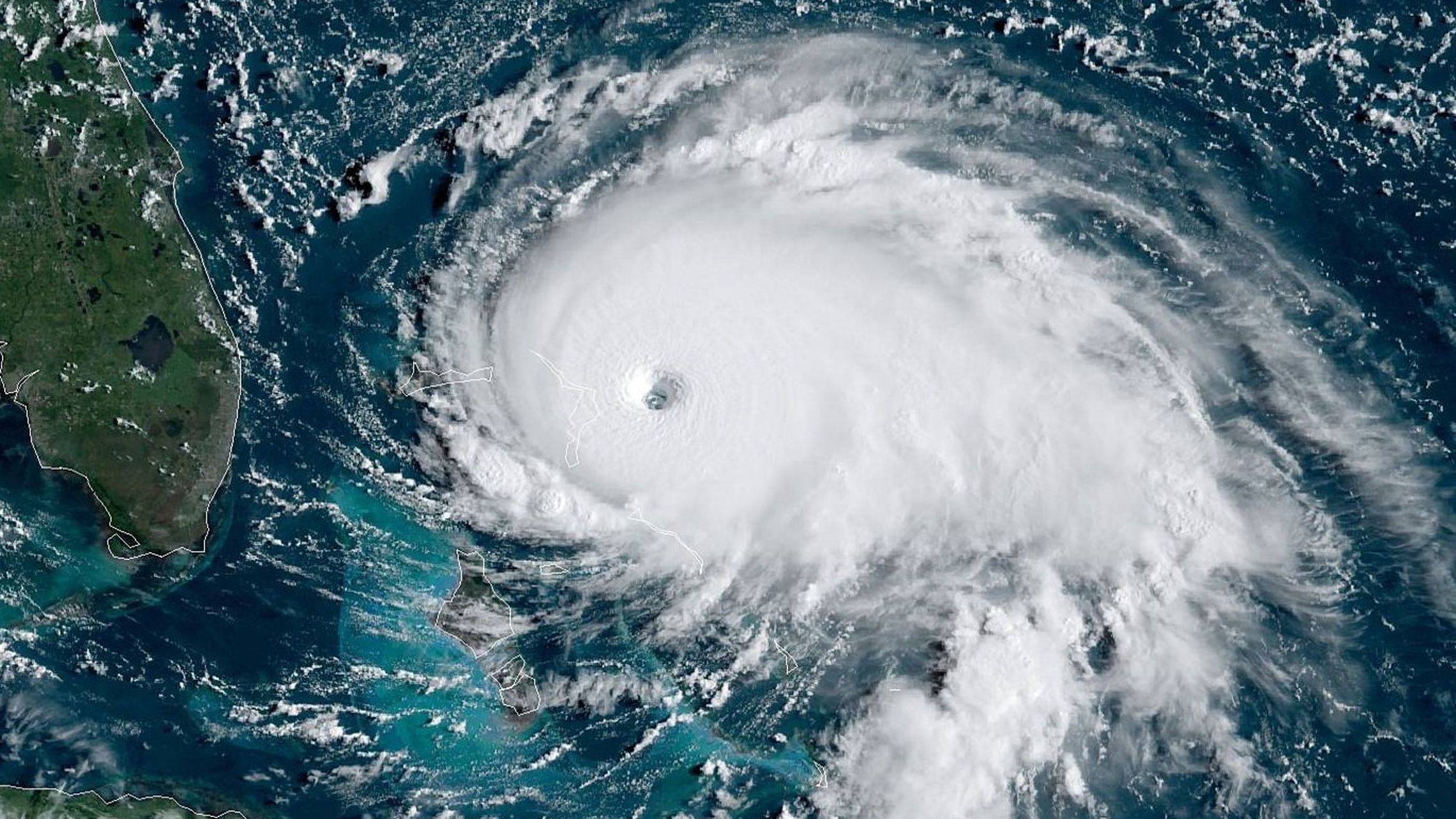 The Atlantic hurricane season traditionally peaks on September 10th, which means we're nearing the high point for a typical year. This year, however, will be far from normal, with experts calling it "extremely active."
In addition, of course, hurricane preparations and possible evacuations will be complicated by the presence of the coronavirus pandemic.
Therefore, the green-home builders at Tommy Williams Homes in Gainesville would like to suggest you begin preparing now.
A record number of storms forecast
Earlier this month, the National Oceanic and Atmospheric Administration (NOAA) released its upgraded hurricane forecast for 2020, calling for 19-25 named storms, with 11 of those predicted to become hurricanes, including three to six major (Category 3, 4 or 5) hurricanes.
"This is one of the most active seasonal forecasts that NOAA has produced in its 22-year history of hurricane outlooks," U.S. Secretary of Commerce Wilbur Ross, whose department oversees NOAA, said in a statement. "We encourage all Americans to do their part by getting prepared, remaining vigilant, and being ready to take action when necessary.
Because we live inland, away from the coast, we in the Gainesville area will be spared the most deadly aspect of these storms—storm surge—but as anyone who has encountered one knows, hurricane-force winds and flooding rains can be catastrophic.
Pandemic complicates preparations
Last year, we offered tips on how to prepare your home for a hurricane ("Is Your Home Hurricane Ready?) and how to safely clean up afterward "(Staying Safe After the Storm"). So please review them now, especially if you've never lived through a hurricane.
This year we'd like to provide additional suggestions from the Centers for Disease Control and Prevention (CDC), the Red Cross, and the American Meteorological Society (AMS) on how to prepare yourself and your family in light of the coronavirus pandemic.
Extra precautions
"The way your community evacuates for hurricanes may be different this year," the AMS cautions, "including availability of shelters, evacuation routes, and who will be asked to evacuate."
And be aware that unusual inland flooding—as we've seen with a number of storms in recent years—could result in evacuation in places that normally don't require it.
The CDC offers the following tips for extra safety this year:
Give yourself more time than usual to prepare your emergency food, water, and medicine supplies.
Protect yourself and others when filling prescriptions and purchasing disaster supplies. Opt for home delivery when possible.
Pay attention to local guidance about updated plans for evacuations and shelters, including shelters for your pets. Your shelter location may be different this year due to the COVID-19 pandemic.
If staying with friends or family, talk to them about how you can all protect yourselves from the coronavirus.
And as we saw with Isaias, testing centers shut down ahead of a storm, so if you think you need to be tested, try to do it as early as possible to ensure time to receive test results before evacuating.
Before the storm
Be sure you have a 30-day supply of your medications—both prescription and non-prescription—on hand before the storm hits.
Be sure to have enough food available to last at least two weeks. And have enough bottled water available for everyone in the household to prevent dehydration.
In case you must evacuate, prepare a three-day supply of food, water, personal hygiene items, and cleaning and disinfectant supplies in a "go bag"
If you have service animals or pets, make sure they have enough water, food, and any medications for them to last at least 10 days after the storm.
If the power goes out, hand sanitizers, cleaning supplies, and hand wipes will be critical to disinfect surfaces, so be sure to have plenty available. The CDC also recommends you have at least two face coverings available for each member of your family.
Make sure to take all your medical paperwork with you if you evacuate: list of current medications, list of drug allergies, insurance cards, and contact numbers for your physicians.
Download the FEMA mobile app (https://www.fema.gov/mobile-app) to receive real-time weather alerts from the National Weather Service (NWS), and to locate open emergency shelters in your area.
During the storm
Be prepared for changes at shelters, which will be enforcing social distancing and instituting health screenings for evacuees. Masks will be required, and anyone thought to be infected with COVID-19 will be isolated from the rest of the population.
If you are in an evacuation shelter, cleanliness is paramount to prevent the spread of illnesses. Wash with soap and water frequently. Use hand sanitizers and wipes as much as possible, and continue to practice social distancing.
Finally, don't hesitate to evacuate if directed to do so out of fear of the coronavirus. The Red Cross has taken additional measures to ensure the safety of evacuees in shelters, so don't risk an imminent threat for fear of the possibility of another one.
And remember, Tommy Williams Homes is open for business, with all safety precautions in place. So contact us today to find your dream home in Gainesville, FL.