How to Reclaim Your Garage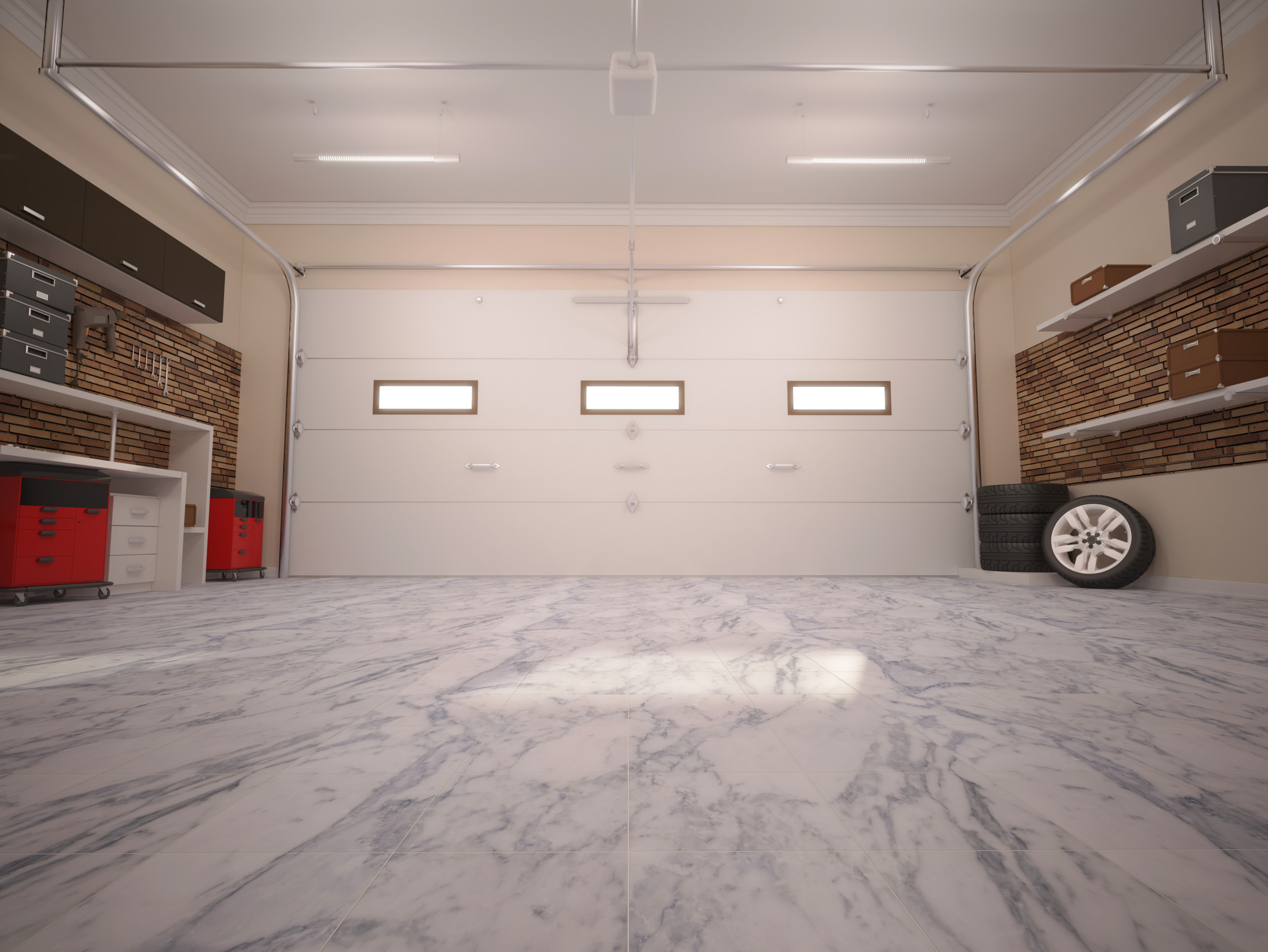 Do you park your car in the driveway because there's not enough room in your garage? Have you put off tackling the jumble of stuff because you don't think you have the time or energy to ever get it done?
The award-winning green-home builders at Tommy Williams Homes want you to know that it doesn't have to be an overwhelming chore. In fact, if you start with some planning and gather the necessary materials beforehand, you can reclaim your garage in a weekend. Here are our tips to organize your garage.
What do you want in your garage?
If you only want to use your garage to park your car(s), the solution is as simple as clearing out everything that prevents you from doing so.
Unfortunately, most people need the space for more than that. At the very least, you'll probably want to be able to store items like lawn and garden equipment, out-of-season sporting equipment and holiday decorations.
Maybe you harbor even greater aspirations: a workbench, a crafting area or an exercise area. These will require a little more effort to organize your garage.
Evaluate the possibilities
Once you know how your want to use your garage, it's time to start prioritizing. Cars first, probably, then storage for essential items, then the nice-to-haves like room to work.
Be realistic about the space available to you. But before you begin ruling things out, look around for hidden storage space you might not have considered. Think: install a set of pegboards on the walls, buy space-saving storage units, or even use hooks or a pulley system to suspend items from the ceiling.
Measure the space you have available, then put your plan on paper. Start by marking out general areas for each category of use (off-season items in the back, work area to the right, for instance), then draw up more details for each zone.
As you can see, this type of garage rethink will produce the best results if you don't just leap in and start throwing things away. Ponder the possibilities, then get to measuring and buying what you'll need to make your vision happen.
Some things you might need:
pegboard
hooks
baskets
bike or ladder hooks
storage shelves or cabinets
storage totes
a stud finder
drill
labels
trash bags
cleaning supplies
boxes for donation items
Be sure to include at least one locking cabinet—especially if you have kids or pets—to store toxic items. And by the way, never store gasoline or propane in your garage. This is a recipe for an explosion.
Weeding out, organizing and cleaning
This will probably take the lion's share of your time. The best way to begin is to remove everything in the garage and begin sorting. There's no need to fondle every item in your garage to decide whether it sparks joy. The simple question here is need or don't need?
Separate your belongings into five areas:
keep
toss
recycle
donate
unsure
Keep in mind where the expression "garage sale" originated, and consider holding one for items in the donate and recycle piles. Anything you're unsure about can wait until you've finished the job. You may find extra storage space for them in your newly organized garage, or you may decide you don't need/want them after all.
Once the garage is empty, give it a good cleaning with a broom, and then hose it out. Instead of using toxic chemicals to remove oil stains, try non-clumping kitty litter, vinegar and baking soda, or a strong detergent and water.
Putting it all together
If you need to install pegboards or shelving, your garage reclamation may take a little longer than one weekend. But remind yourself it'll be worth it in the end! If you have great visions for more elaborate storage, you might want to consider hiring a contractor to handle the installation for you.
Next, start bringing everything back in. Put least-used items on top or bottom shelves, or in harder-to-reach areas like ceiling storage. Keep everyday items where they're readily accessible. Be careful of storing items in potentially dangerous ways. Ladders, for example, are more safely stored horizontally against a wall. Saws, hammers, and so on can be dangerous in small hands, so make sure they're secure and out of reach.
If you've put everything back and you still have a pile of things on your lawn, it might be worth considering renting a storage unit for bulky items like jet skis, bicycles, motorcycles, pool equipment, etc. Now you can get to work this weekend and start to organize your garage!
Remember, interest rates are still at all-time lows and buyers are lining up fast to see our full line of carefully crafted net-zero homes. So contact us today to see how beautifully sustainable living concepts can combine with intelligent design.