How To Get That Beach-House Look (Minus the Kitsch)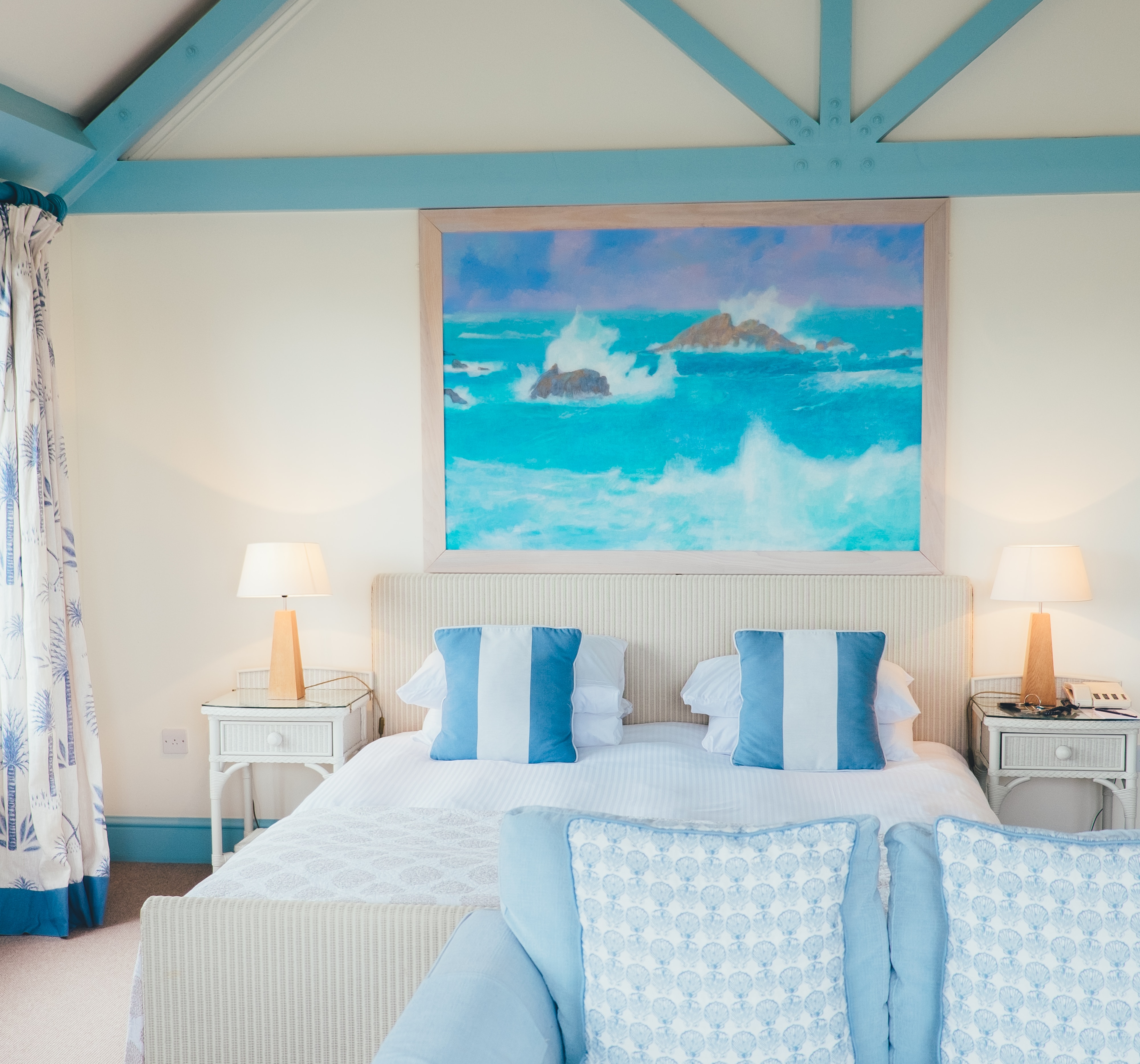 Many people long for a house near the beach. Failing that, they long for an interior that mimics that beach-house ambiance.
Whether you're preparing to move into your custom-built Tommy Williams home in Gainesville or the kids are finally gone and you're looking to redecorate, the tropical environs of central Florida might be influencing your decorating choices.
Which might mean you're looking to the popular style of decor known as American Coastal, more commonly called "beach house."
But if other examples you've seen of beachy decor have made you shudder—e.g., surfboards and pirate flags or glitter-dusted plaster seashells and "This way to the beach!" signs—we'd like to show you how to introduce seaside elements without sacrificing elegance.
Define your aim
Are you looking to create a relaxed, kick-off-your-flip-flops atmosphere, or something more chic and restrained?
The former lends itself to a more eclectic vibe throughout your home, while the latter calls for a calming, more unified look.
Either can incorporate the natural beach mood successfully, without tipping over into tiki-hut tacky.

Start with light
A beach house is flooded not only with direct light from the sun, but reflected light from sand and surf. So you'll want to welcome as much light as possible into the interior.
Window coverings could be breezy wisps of fabric, canvas curtains that imply billowing sails, or louvered shutters that remain open during the day to allow in as much natural light as possible.
In fact, depending on your privacy needs, window treatments could be skipped altogether. Why not showcase the beautiful window trim that comes standard in every Tommy Williams home?
Consider color
The palette that will form the backdrop for your beach house begins with white, the brighter the better. It's crisp, clean, and refreshing, imparting a light and airy feel. Whether you begin with white walls, or simply feature the color in furniture, beaded-board cabinets, or accessories, white goes with anything.
Then, against the white setting, expand your color spectrum and borrow the subtle neutrals drawn from sand and clouds (think: taupe and cream, or even the gray of storm clouds). Whether in the upholstery, carpet, or walls, these hues will provide a neutral base for any type of decor.
From there, you can bring in soothing touches of seafoam green and the blues of clear sky and deep ocean, or shallow turquoise water. Then, depending on your overall decor, you can splash around a bit of sunshine yellow, bright coral, or sunset orange.
Texture forms the backbone
Whether you do one wall in a grassy wallpaper or scatter sisal rugs throughout, texture takes the decor into three dimensions. It also brings nature indoors.
Other methods to introduce organic elements include bamboo, wicker, or rattan side tables, board-and-batten wainscoting, or a shiplap accent wall.
Finish with accents
Depending on whether you're seeking a kicked-back vibe or a more formal look, accents can reinforce your theme.
Paintings can be either representational or abstract, but in the case of the former, one beach or wave scene is plenty. Two (or more) risks tipping the scale into cliché.
The same goes for beach-related accents. One or two pieces per room—a large shell and a piece of driftwood, perhaps—can be all the statement you need to reinforce the oceanside environment.
When you're ready to design your dream home in Gainesville, come to Tommy Williams Homes to see the wide array of custom-designed floor plans available to you.