How the Pandemic is Affecting Home Sales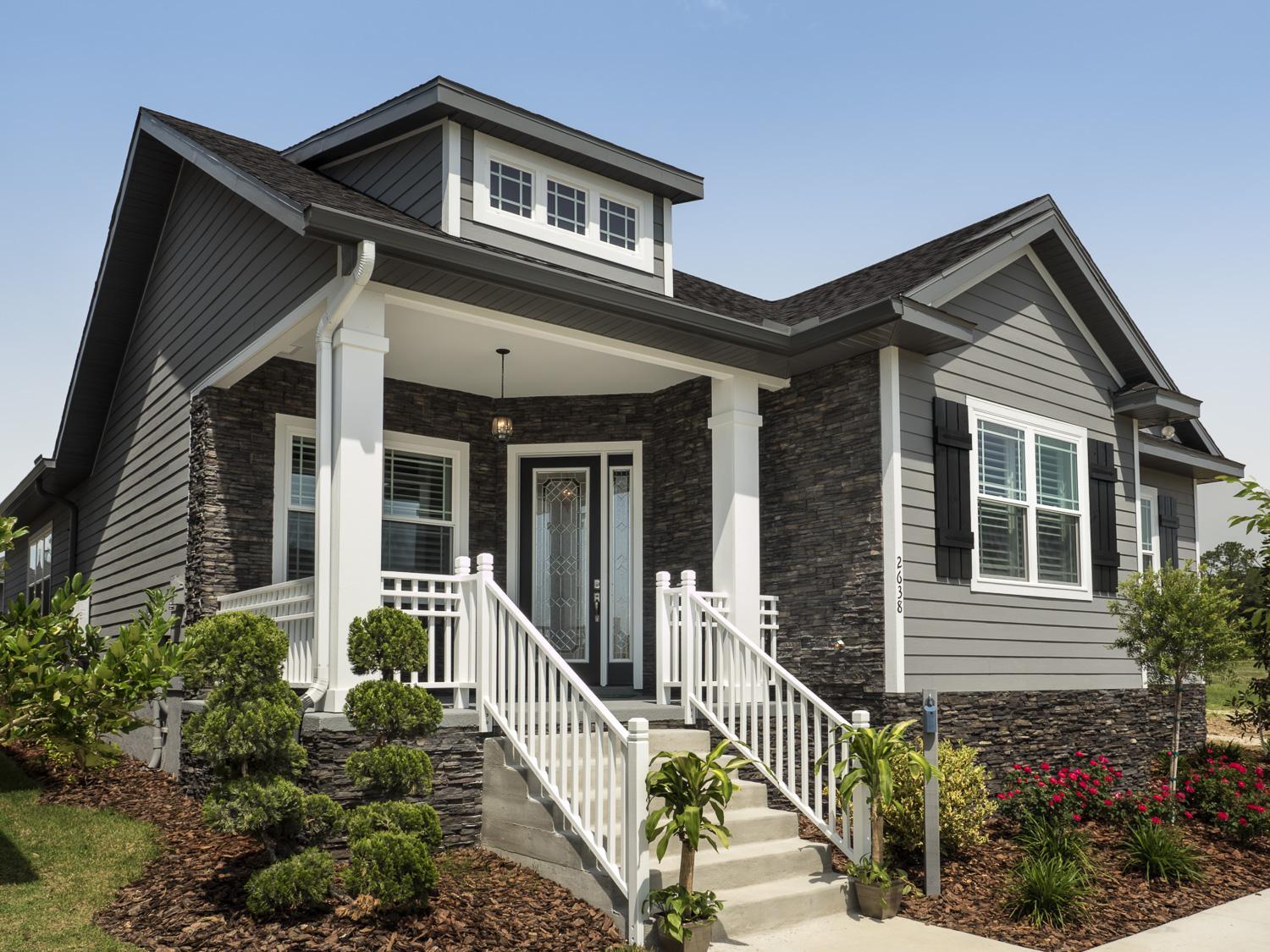 If you're planning on buying a new home, you might not want to put it off much longer. This month, the 30-year fixed rate on mortgages fell below three percent, its lowest level since mortgage investor Freddie Mac began tracking mortgage rates in 1971. While the green home builders at Tommy Williams Homes don't claim to be psychic, we suspect rates can't go much lower.
Yes, they could slip a bit more, but—like trying to predict the bottom of any given stock market—they could also start trending up. It all depends on the coronavirus pandemic, and no one knows for sure how that will affect the economy, including mortgage rates and home prices.
No crystal ball
"The uptick in COVID-19 cases [seen around the country recently] could influence rates lower, while the anticipation of a vaccine has the opposite effect," Elizabeth Rose, sales manager at Am-Cap Mortgage in Dallas, told Bankrate.com.
Danielle Hale, chief economist at Realtor.com had a similar view.
"The roller coaster of optimism and pessimism regarding the economic outlook continues," she said. "On the downside, an escalating number of coronavirus cases in a growing number of states demonstrates how hard the virus is to contain, especially when trying to jump-start the economy. On the upside, signs of progress toward a coronavirus vaccine give hope that there's a path to the new normal where health concerns don't dominate decision-making."
USNews looked at what happened to the Chinese real estate market in 2002 following the SARS epidemic there, which is the most modern comparison we have to the current COVID-19 crisis. While home buying and selling initially dropped off, things quickly returned to normal once the SARS virus was brought under control.
Home buying up
Whether or not we've hit bottom on rates, there's no doubt that home buying activity is up as sellers and builders incorporate more safety procedures into the traditional process of viewing and selling homes, leading buyers to feel more confident about venturing out once more. This increase in activity could soon mean a shortage of available homes, which in turn would increase prices.
And if you're planning to buy new construction, like a net-zero home from Tommy Williams Homes, you might be forced to wait longer as our business increases. In addition, the surge in demand for new homes combined with the pandemic is impacting construction costs, from lumber to land to labor expenses, according to MarketWatch.com, all of which could likely influence home prices to rise sooner rather than later.
"Builders are seeing strong traffic and lots of interest in new construction as existing home inventory remains lean," said a new report from the National Association of Home Builders (NAHB).
In addition, buyers are seeking homes that will better accommodate their lives in the pandemic era.
"New home demand is improving in lower-density markets, including small metro areas, rural markets, and large metro exurbs, as people seek out larger homes and anticipate more flexibility for telework in the years ahead," said Robert Deitz, chief economists at the NAHB, in the report. "Flight to the suburbs is real."
Worth looking now
So, like the traders in the see-saw stock market, you can wait to see if conditions—mortgage rates, price, and availability—improve, or you can take advantage of historically low-interest rates and affordable home prices now and see what's out there.
And If you are interested in viewing any of our model homes, we will be happy to accommodate you with:
a private, self-guided tour of our models, complete with a map of homes, a master key, and a set of latex gloves
a virtual tour of our homes via FaceTime, or Zoom
In addition, we have expanded our opportunities for you to view our award-winning, net-zero homes remotely on our YouTube channel.
You can also watch our Facebook page for upcoming "Facebook-Live" tours of some of our most popular homes and floor plans.
Finally, if you're concerned the closing on your new home could be impacted by the pandemic, you'll be relieved to know that we have added a "COVID addendum" to our sales contracts which allow for delays if anyone on either side of the transaction becomes ill.
In addition, buyers may be able to review settlement documents remotely and it may also be possible to use remote notarization and electronic signatures for closing.
So why wait? As the saying goes, today is the best day to buy a new home, and if you select a Tommy Williams home, we can predict you'll appreciate our award-winning commitment to energy efficiency, quality, and design.
If you're considering a move, contact us today at info@tommywilliamshomes.com or by calling (352) 335-4140.