Empty Nest? Make It Over!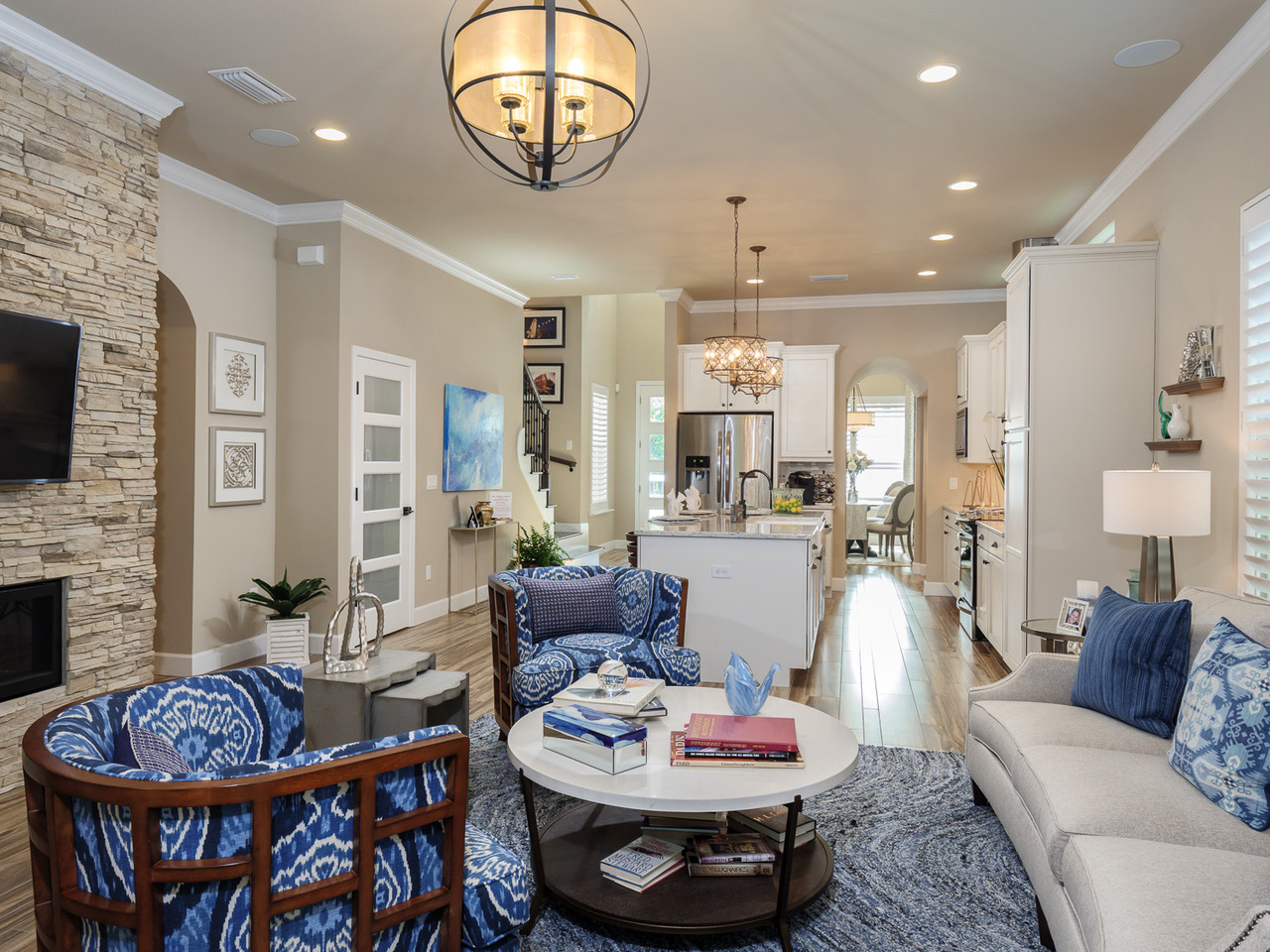 Tommy Williams energy-efficient homes are suitable for everyone, including as a perfect place to raise a family. But what do you do when your brood has successfully flown the coop? You have extra space now, and perhaps more than a twinge of sadness. But you also have room to let your imagination soar. So here are a few ideas for ways to fill the newly vacant spaces in your home.
Become reacquainted with you
Because you've spent the last few decades being a parent, you may have put some of your own interests and even your individual identity on the back burner. So before you even think about what you want your home to look like now, spend some time recalling activities and interests you had pre-family.
And also listen to that little voice that intruded from time and time over the years and made you feel so guilty: "If I didn't have kids, I'd turn this room into a Pilates studio," or, "I wish we could have an all-white living room, but it's just not practical with children."
Once you have an idea of what you want to focus on for the rest of your life, you'll have a better idea of how extensive you'd like your renovations to be. Do you want to leave room for when one or more of your offspring decides to move back home? Do you want to welcome visiting grandchildren? Or do you want to start a whole new chapter of your life that bears little resemblance to the time you spent rearing children?
Start with a blank slate
Whether you're making over a single room or several, it's difficult to explore all the possibilities if the room is full of memories. If possible, you'll want to remove everything in it—or at least as much as is feasible. (Note: Check with the previous occupant before you toss anything!)
There are three ways to approach redoing your newly empty room(s): minor, major, and "the sky's the limit."
Minor
Guest room
This is the fastest way to make over your child's bedroom. By removing her personal items, replacing curtains or drapes and the bedding, you can have a cozy guest room that will also accommodate her when she comes home for a visit.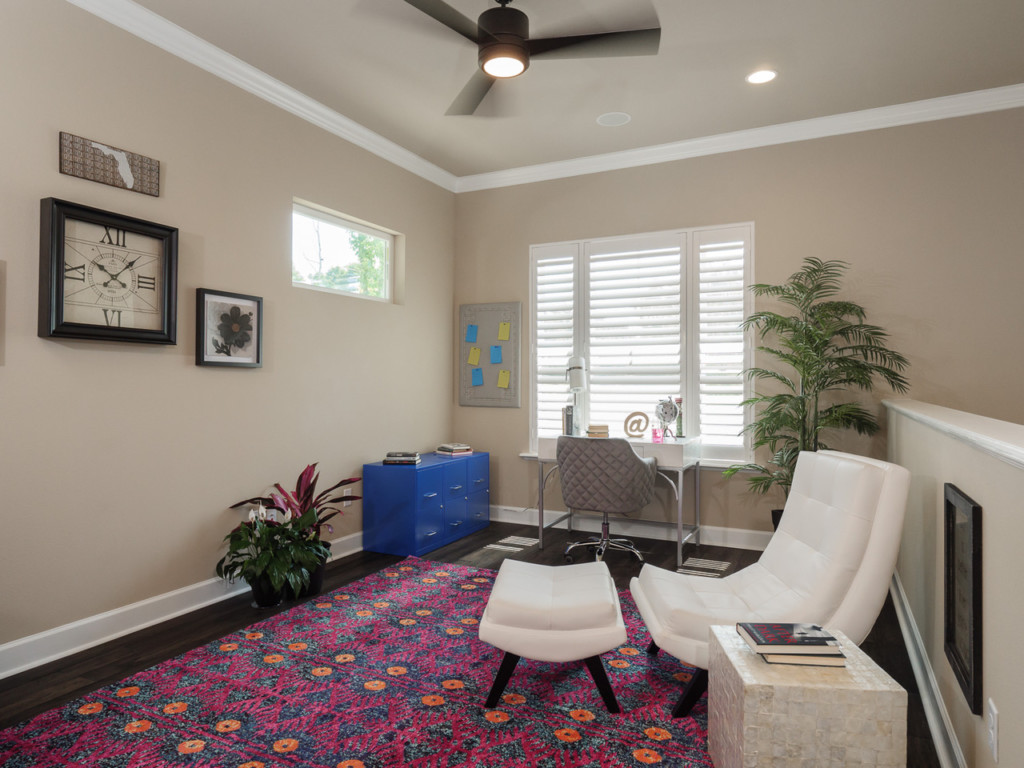 Library
This is another quick fix. Remove the bed, bring in bookshelves, a comfy reading chair or two, a lamp, and voila: a peaceful place to read.
Major
Media room
If either or both of you are into movies or bingeing the latest Netflix offering, why not bring in the largest screen you can find to set up in front of reclining theater seats? Maybe even include an old-fashioned popcorn machine (because no microwave or stove-top popcorn tastes the same).
Arts/Crafts studio
Model airplanes, woodworking, scrapbooking, gift wrapping, painting, sculpting . . . a room devoted to hobbies that don't have to be kept away from small fingers could be a dream come true.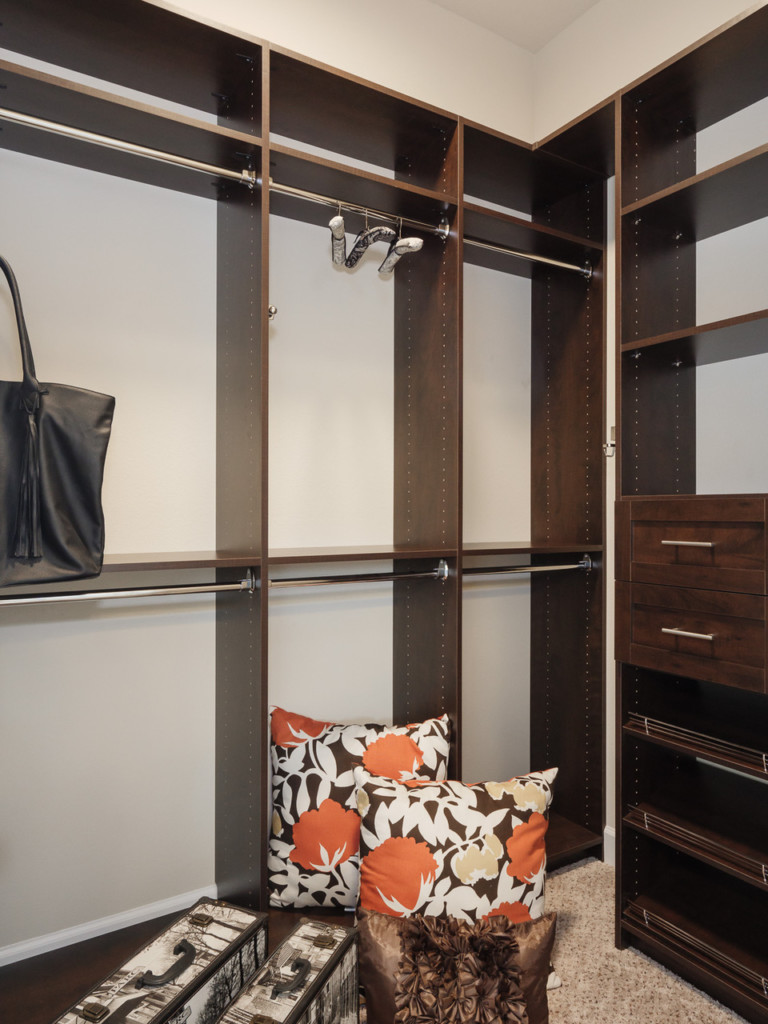 Master closet
If every item in your closet sparks joy and you can't bear to part with any of it, but it's all crammed in so tightly that it positively breeds wrinkles, you can turn an entire room into a closet. Bring in a dressing table with Hollywood-style lighting, put in a wall of mirrors, showcase shoes and jewelry in their own special areas.
Gym/yoga retreat
A room filled with the exercise equipment you've always wanted, or space enough for downward-facing dog and salute to the sun can kickstart that fitness regime you've meant to get back to for years.
Man cave/lady lair
No doubt at some point one or more of your kids posted a "Private: Keep Out" sign on their door. This is the grown-up equivalent that can serve as your special haven.
Sky's the limit
This is where you get into serious remodeling. You bring in a designer, tear down walls, put in a breakfast nook or a bar or a spa bathroom. Remodel the kitchen to match your vision. Open up one or more rooms to accommodate Thanksgiving dinner for the entire clan or to hold meetings of your book club or civic committee.
Whether you're single, just starting your family, or retired, Tommy Williams Homes has the perfect home for you. Contact us today to view the wide selection of floor plans and styles guaranteed to meet all your needs.