Consider Camping for a Different Vacation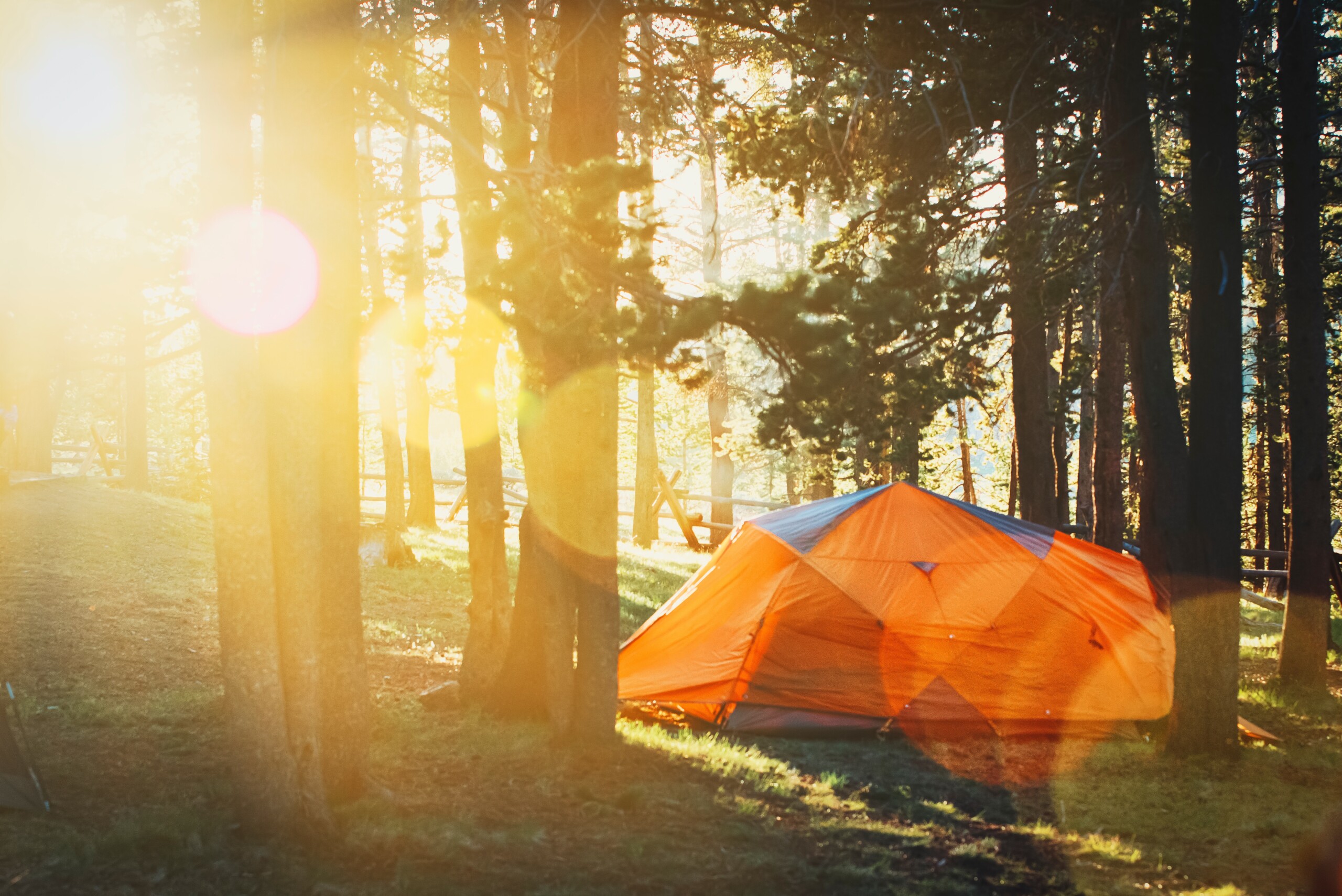 If you've never spent the night outdoors, with the soothing sounds of nature in your ears, and the glory of the night sky spread above you, the green-home builders of Tommy Williams Homes want to suggest it's one of the best ways we know of to get in touch with the natural world.
And not only is it a great way to connect with nature, and bring your family closer, it's also a cost-effective way to take the whole family on vacation.
It's also one of the most popular recreational activities in the world. Especially since the advent of the coronavirus pandemic, its popularity has soared. It's hard to find a more socially distanced activity.
So if your usual summer vacation consists of a series of theme parks, why not consider "roughing it"?
Why go camping
The National Park Service (NPS) cites numerous reasons to go camping, from strengthening family relationships to developing life skills that give you confidence and a sense of achievement that carries over into all other aspects of your life.
It also extols the positive effects on mental and physical health. This includes helping you to digitally detox and starting a tradition that you can pass on to your children.
The main reason, of course, is to immerse oneself in the natural rhythms we're no longer in touch with within our daily lives: the smell of a crackling campfire, the trills of songbirds or crickets, the feel of the wind and rain.
"More than any other reason," NPS says, "people camp to have an adventure in nature."
Take it slowly
If you've decided to embark on this popular adventure, you might want to ease into it before rushing out to buy a collection of camping equipment. You might even consider a night camped out in the backyard if someone in the family is a little hesitant.
Otherwise, start with a weekend at a campsite or park nearby, with just the basics:
a tent
sleeping bags and pads
food and water
coolers
lanterns
insect repellent
It's easy to rent camping gear, everything from tents to cooking equipment, and even a portable potty.
Later, if you catch the camping bug from these brief forays, you can branch out into more elaborate equipment, like cabin tents, three-season tents, or maybe even an RV.
Where to go
Once you decide on the number of people who will accompany you, the next big decision is where to camp.
It all depends on the type of outdoor adventure you're looking for: mountains, beach, forest, or parkland. You also need to decide whether you're after relaxation or the challenge of activities like backpacking, swimming, or kayaking.
Be aware that you'll have lots of competition for camping sites, especially in the major parks. Fortunately, there are thousands of places to camp around the country and here in Gainesville.
The NPS website can help you find one of their over 130 camping locations wherever you'd like to go in the U.S. Some campgrounds may still have certain restrictions due to the coronavirus, so check for the latest updates on closures and safety information here.
For campsites near Gainesville, check The Dyrt magazine website or the comprehensive camping guide HipCamp. Both these resources offer up-to-date info on camping and finding appropriate camping sites.
When you're ready to move up to a sustainable, energy-efficient home, look to Tommy Williams Homes, the most experienced green-home builder in Gainesville.
Mortgage rates crept above three percent recently for the first time in nearly three months. If this upward trend continues, that could mean that you'll pay more for a mortgage in the coming months if you wait.
So stop by today and view our wide range of leading-edge layouts.