Connect with Nature Through Journaling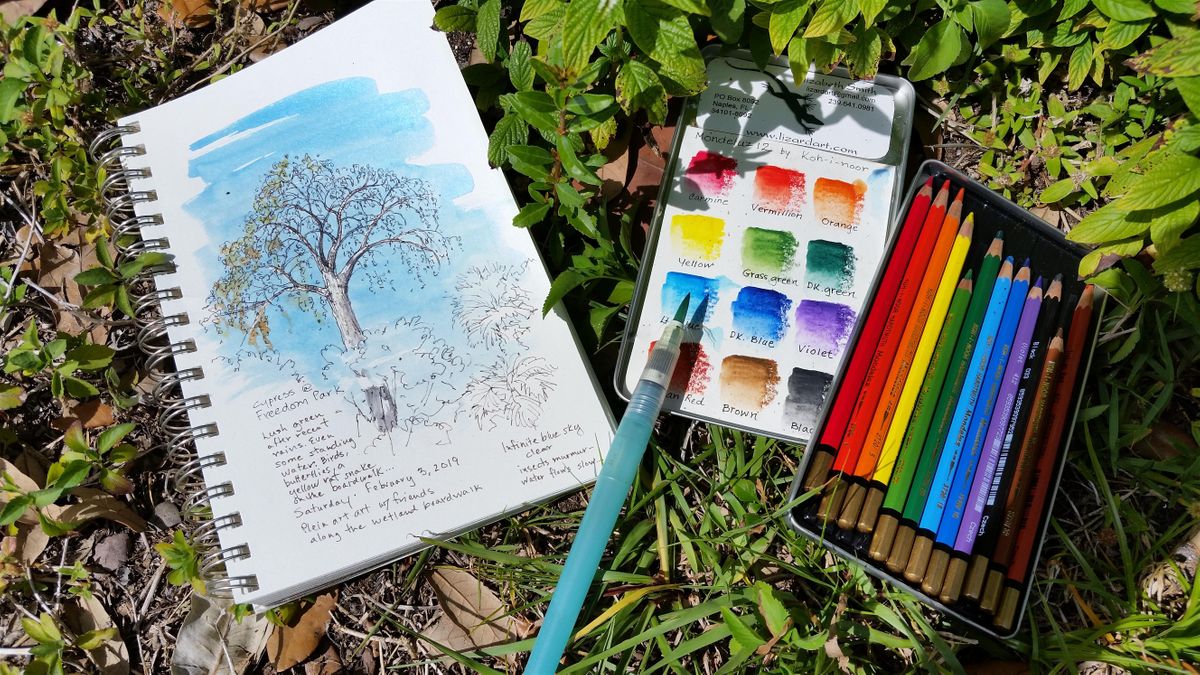 Once you've settled into your beautiful new environmentally friendly Tommy Williams home, you might want to think about getting acquainted with the wonders of nature that surround you. One way to accomplish this is by keeping a nature journal.
As the Sierra Club describes it:
"A nature journal is a place to grow your thoughts, feelings, ideas, activities, observations, and relationship with the natural world. And, it is an opportunity to interpret your inner thoughts out into the natural world and space where the natural world can flow into you and leave a permanent mark."
The U.S. Fish and Wildlife Service (FWS) explains further: "Compared to journals in general, a nature journal is unique in that place takes on a central role as the main subject along with the journalist as an observer. . . . A journal may be a phrenology log; a field guide to animals, plants, geology; and, an explorer's log of journeys and findings. It may also be a collection of reflections about a place and connections with it. Its content is not just intellectual or just emotional—it is both."
Sound intriguing? Whether as a solo activity, or one involving your spouse or children, here are some tips to get you started.
Define your aims
Do you want your journal to record thoughts and observations about a particular trip, about a special place, about living things in the area?
Do you want to write exclusively, or also include sketches of things that interest you? Yes, we said sketches. No one will see your journal unless you hand it over, so why not try your hand at drawing something you see? This exercise will bring you more deeply into a relationship with your subject.
Select a journal
This is your personal journal, so it can be anything you want: a $2 three-ring binder with loose-leaf paper, a pricier Moleskine notebook, an artist's sketchbook, whatever.
You'll also need some sort of container or pouch for your materials. Pen, pencils—do you want to do rubbings (trees, leaves, rocks)? Then you may want to bring along charcoal, crayons, and thin paper suited to the task. If you'll be collecting such items as feathers or flowers, you'll need something to carry them in.
Set aside time
As with any other hobby or personal indulgence, it's easy to push journaling to the bottom of your to-do list. Given our fast-paced society, this isn't hard to understand. So the best way to make sure you have time to journal regularly is to schedule it the way you do any other activity.
Whether it's daily, weekly, or monthly, journaling on a regular basis helps sharpen your observation skills and deepen your connection with nature.
Surrender to your senses
Then begin. You can start in your own yard, if you wish, or go for walks, either in your neighborhood or nearby.
Or you might venture a little farther afield. The Kanapaha Botanical Gardens southwest of Gainesville offers trails winding through the 62-acre site, featuring bamboo groves, a desert garden, and a lakeside bog garden, among other features.
For a taste of the unusual, explore the 10,000-year-old sinkhole on view at nearby Devil's Millhopper State Geological Site, including the lush vegetation it contains.
Just outside the city limits lies Paynes Prairie State Preserve, offering a glimpse of what Florida looked like 150 years ago.
Don't feel pressure to begin recording everything all at once. Start by looking around you at the different manifestations of nature, at colors, shapes, the way clouds move and form. Listen to sounds: birds, of course, or the breeze in the trees, running streams. Become aware of odors: the scent of decaying leaves, various plants, the air before or after a storm . . .
Begin to focus
Then pick one thing that attracts you and write something about it: a description, an observation, a poem, your feelings about it. Again, no one will see this journal unless you choose to share it, so write down anything you like.
Nature journaling offers the opportunity to focus intently on a small part of nature, leading us into a deeper awareness of the natural world and how it all fits together and helps remind us that we are part of it, as well.
The Sierra Club provides a downloadable Nature Journal Template in PDF format if you want to make your own, as well as more ideas on what to include in it.
And the Cornell Lab of Ornithology offers an online course on nature journaling and field sketching if you decide to get more seriously into the practice.
When you're ready to move up to a sustainable, energy-efficient home, look to Tommy Williams Homes, the most experienced green-home builder in Gainesville. Stop by today and view our wide range of leading-edge floor plans.