Can You Still Buy a Home During COVID-19 Pandemic? Yes!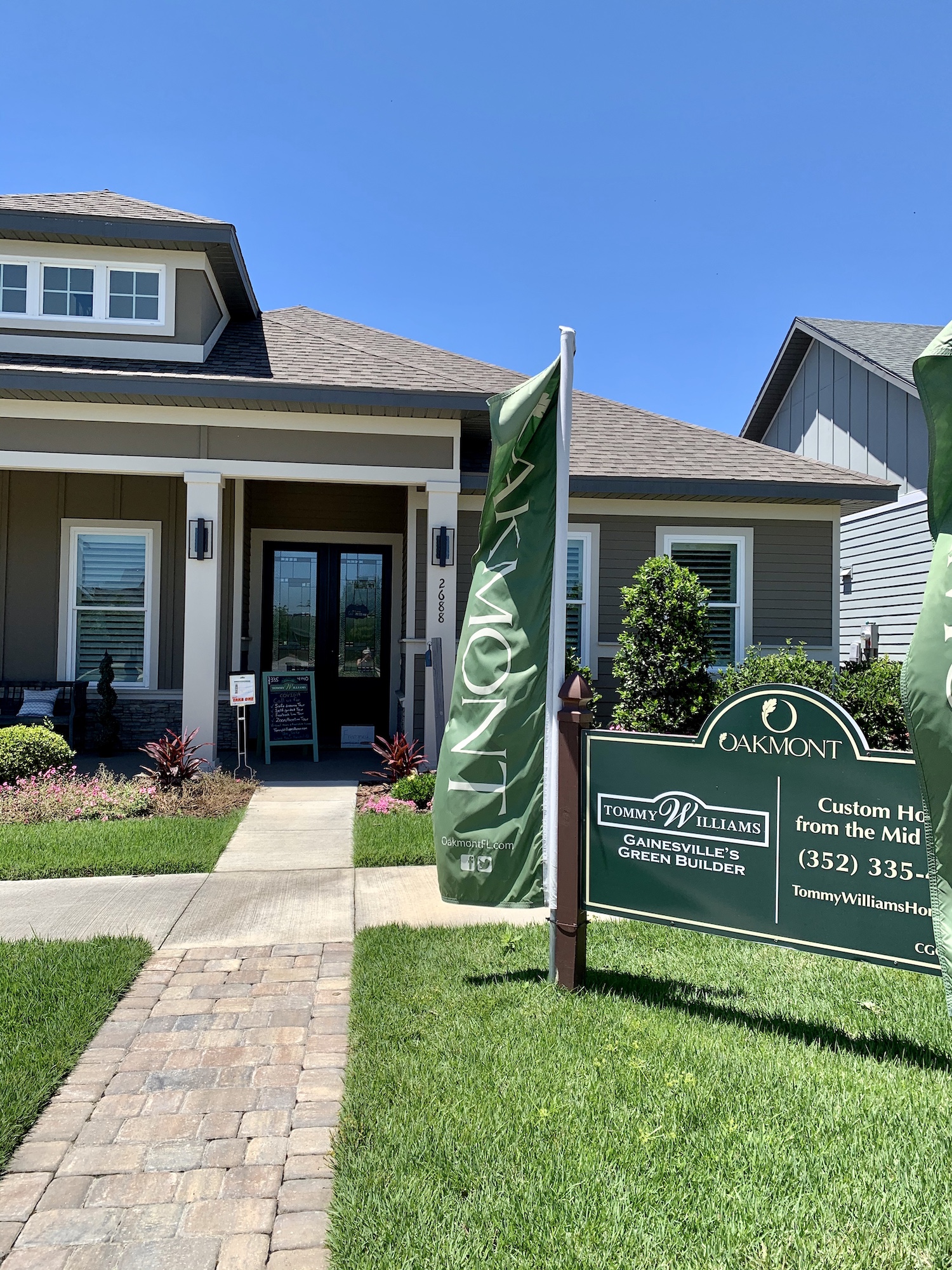 You may be wondering, since so many other areas of our lives are on hold, whether you can still buy a home from Gainesville's green builder, Tommy Williams Homes. The answer is an unequivocal yes!
Of course, buying a new home might not be at the top of your list of things to do during the coronavirus pandemic, but if you need to move, you can do so safely. We'd like to explore some reasons why.
Safety first
Four months into the coronavirus pandemic, we've all learned a great deal about how to protect ourselves and our loved ones and drastically reduce the chance of transmission of the virus. We know about social distancing, wearing masks, washing hands frequently, and disinfecting surfaces.
We here at Tommy Williams Homes have, of course, instituted stringent safety measures at our sales centers and model homes to provide the safest possible environment for everyone. This includes constant and extensive sanitation procedures such as disinfecting frequently touched surfaces: doorknobs, tables, handrails, desks, phones, pens, and so on.
Employees have been instructed to wash their hands thoroughly and often, to wear face masks when dealing with the public, and above all to self-quarantine if they are feeling ill or have come into contact with anyone suspected of harboring the virus.
Safety throughout the process
If you are interested in viewing any of our model homes, we will be happy to accommodate you with:
a private, self-guided tour of our models, complete with a map of homes, a master key, and a set of latex gloves
a virtual tour of our homes via FaceTime, or Zoom
In addition, we have expanded our opportunities for you to view our award-winning, net-zero homes remotely on our YouTube channel.
You can also watch our Facebook page for upcoming "Facebook-Live" tours of some of our most popular homes and floor plans.
Finally, if you're concerned the closing on your new home could be impacted by the pandemic, you'll be relieved to know that you can add a "covid addendum" to our sales contracts which allows for delays if anyone on either side of the transaction becomes ill.
In addition, buyers may be able to review settlement documents remotely and—although the rules are changing rapidly—it may also be possible to use remote notarization and electronic signatures for closing.
Safety last
Once you're ready to move in, you'll want to continue taking precautions as you prepare to move your belongings. You'll be happy to know that all the major moving companies are open, as they have been recognized as essential businesses during the pandemic.
They have also developed stringent protocols for safely moving people to ensure your move is safe and virus-free. To be sure, however, check your mover's website and ask questions about steps they're taking to mitigate the health risks of COVID-19. Many of them, for example, offer a virtual in-home estimate, either by viewing a video of your home, or by performing a virtual walkthrough.
Also, decide how much of your belongings you can pack yourself to minimize the movers' contact with these items.
At Tommy Williams Homes, we want you to know that we take the health and safety of your family seriously, not only while you're searching for a home, but after you move in. These concepts are, in fact, built into every net-zero home we create, from the foundation to the walls to the windows.
The air-tight construction combines advanced design and superior building systems with energy efficiency and on-site solar panels to produce a better home. From the day you move in, you'll immediately notice the difference in the clean air you breathe, with fewer outdoor pollutants and contaminants such as pollen, dust, mold spores, and other allergens entering your home.
So if you're considering a move, contact us today at info@tommywilliamshomes.com or by calling (352) 335-4140.