8 Questions to Ask Before Buying or Building a New Home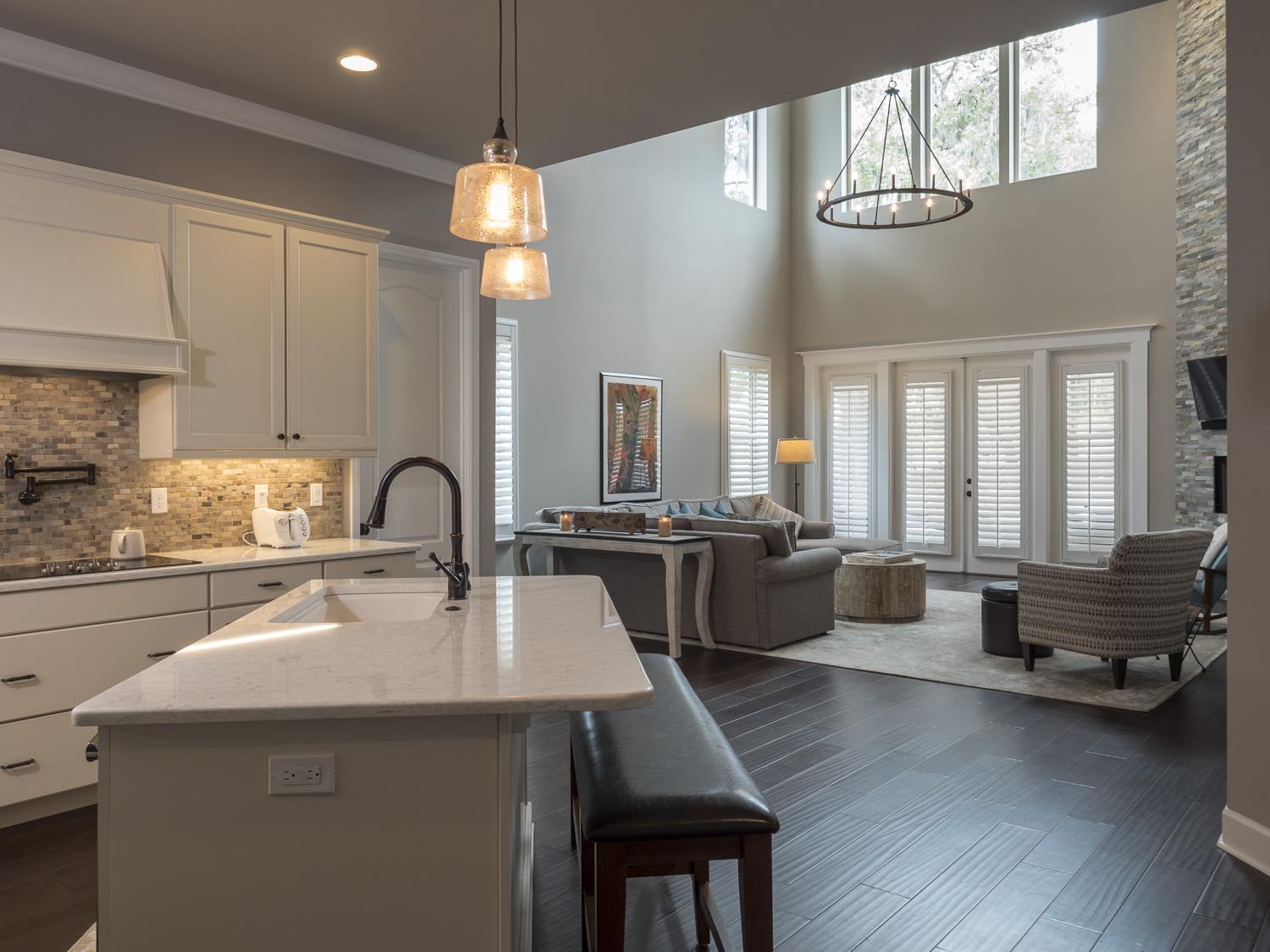 At Tommy Williams Homes,  green home builders in Gainesville, we want to make sure you go into your new home purchase armed with as much information as possible. This will ensure that, at the end of the process, you are happy with a high-quality home that meets all your requirements and is specifically designed for your lifestyle.
Therefore, we present these eight questions which you should ask us or any builder before you buy.
Can I see other properties you've built?
For a new-build property, you're trusting the builder to translate your vision into reality. But sometimes it's hard to visualize the finished product. So be sure to ask whether you can visit other properties the firm has built and, if possible, talk to the homeowners to gauge their experiences with the builder.
Which features come standard with the purchase? Which are upgrades?
When you're touring a model home, you'll likely see all the features the builder offers. But before you fall in love with the spa bathroom or the granite countertops, ask which of the features included in the home come standard as part of the base price, and which are upgrades. And find out the price of every upgrade you think you might want.
Will I be able to add additional upgrades once construction has begun?
After you've signed the contract, you may be sitting at home one day thinking you should have gone with the high-end kitchen cabinets, or selected hardwood flooring over the carpeting. Will you be able to change your mind once construction is underway? How far into the construction process is too late to make changes?
How long will construction take?
Prefab homes can go up in a matter of days, but a house that is being carefully crafted from the ground up will take some time, and delays can occur. Ask the builder for a general idea of how long it will take from permitting through the final walk-through. No one can provide a specific date, but an experienced builder will be able to give a solid estimate.
What energy conservation features are included?
If you're interested in green construction and sustainability, you'll want to know what features will impact your utility bills as well as their environmental impact. Ask about insulation, the HVAC system, energy-efficient windows, doors, building materials, and roofing.
Also inquire about such state-of-the-art features as positive pressure fresh air vent systems, advanced framing techniques for a tight thermal envelope, engineered landscaping and irrigation for water systems, and energy-efficient appliances. View the features that come in a Tommy Williams Home:

Does the home include a builder's warranty?
A reputable builder will take all precautions to ensure that materials and workmanship are of the highest quality and standards, but sometimes unforeseen problems can arise later on. So ask what warranties the builder offers, how long they last, and what is and is not covered under each. Here at Tommy Williams Homes, you have 1-year whole house warranty and we even pay your first-year electric bill!
How often can I visit during construction?
You should be able to see your new home at various phases during build-out. Ask how often you'll be allowed to visit the site. A builder that refuses visits altogether should raise red flags.
Who will be my primary contact during construction?
There are many people involved in the construction of a new home. You'll want to have the name and phone number of a single point of contact who can keep you apprised of progress and any delays, and answer your questions during construction.
At Tommy Williams Homes, we take pride in our workmanship and our results. We craft each of our energy-efficient homes as if we were building it for our own use. We want the entire process to be completely transparent and rewarding for you. That means you should feel free to ask us any questions you like at any phase before, during, and after the construction of your new home.